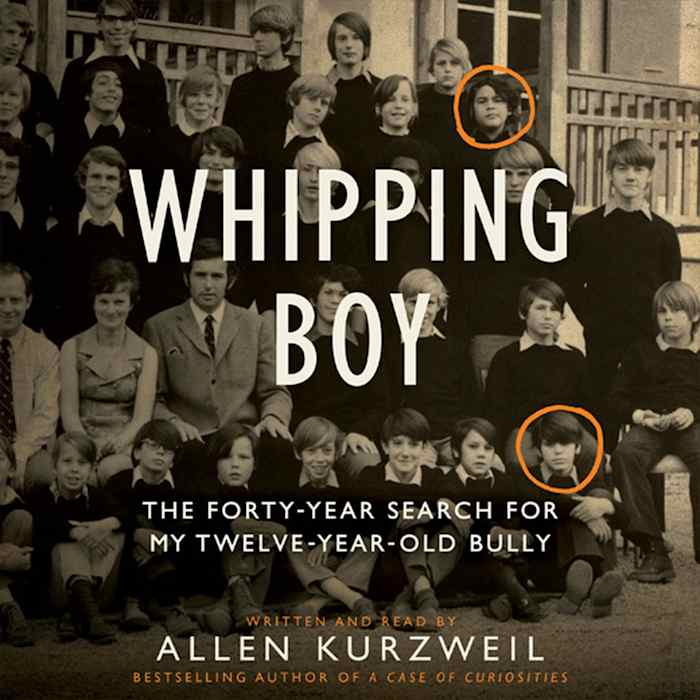 Whipping Boy
The Forty-year Search for a Twelve-year-old Bully
Whipping Boy
The Forty-year Search for a Twelve-year-old Bully
Allen Kurzweil narrates his Edgar Award–winning memoir — a chronicle of his quest to track down a childhood bully who grew up to be an accomplished con man. "Entertaining, sharply reported… A crime saga that's ripe with hilarious humbuggery" (Publishers Weekly).
PUBLISHER DESCRIPTION
The true account of one man's lifelong search for his boarding-school bully
Equal parts childhood memoir and literary thriller, Whipping Boy chronicles Allen Kurzweil's search for his twelve-year-old nemesis, a bully named Cesar Augustus. The obsessive inquiry, which spans some forty years, takes Kurzweil all over the world, from a Swiss boarding school (where he endures horrifying cruelty) to...
Show more