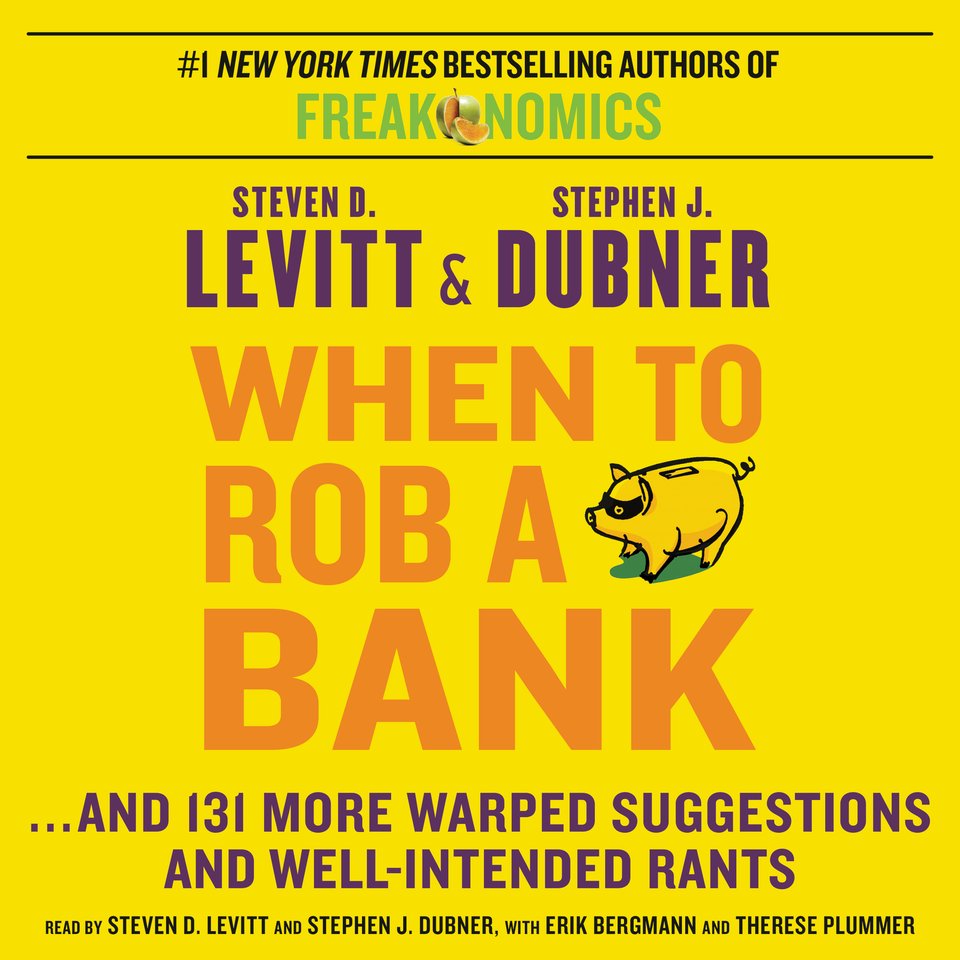 When to Rob a Bank
...and 131 More Warped Suggestions and Well-Intended Rants
Narrated by:
Collected Narrators
When to Rob a Bank
...and 131 More Warped Suggestions and Well-Intended Rants
|
Narrated by:
Collected Narrators
A "genius" book (The Wall Street Journal): Ever wondered why we don't tip flight attendants? Or why it's so dang hard to predict the Kentucky Derby winner? This humorous collection covers the best of the popular economics writings from the #1 New York Times bestselling authors who brought the world Freakonomics.
PUBLISHER DESCRIPTION
When Freakonomics was initially published, the authors started a blog—and they've kept it up. The writing is more casual, more personal, even more outlandish than in their books. Now, to celebrate the 10th anniversary of the landmark Freakonomics, comes this curated collection from the most readable economics blog in the world.
Why don't flight attendants get tipped? If you were a terrorist,...
Show more