An audiobook you'll love...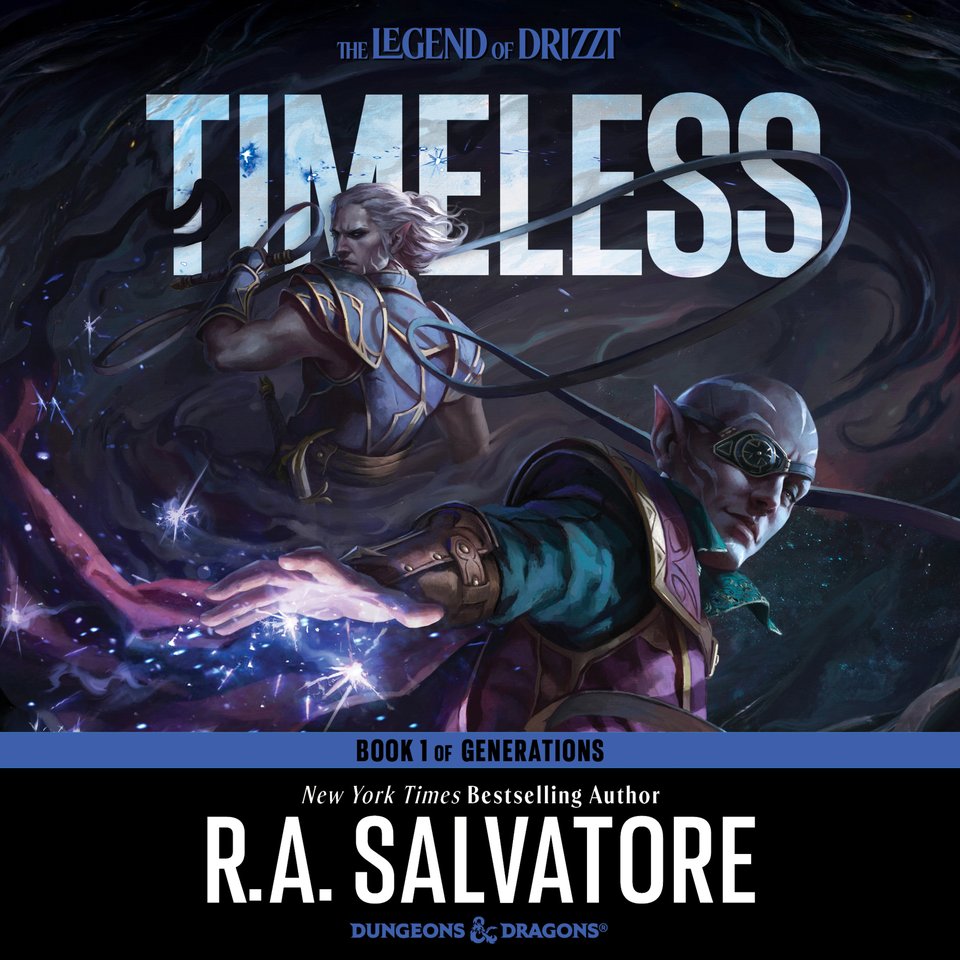 Timeless
A Drizzt Novel
A New York Times bestseller! When dark elf Drizzt is unexpectedly reunited with his late father, a legendary weapons master, the two prepare to settle unfinished business with the Spider Queen as an epic showdown looms on the horizon. We promise you'll find "pure, heart-racing enjoyment" in this "beautifully crafted world" (Publishers Weekly).
PUBLISHER DESCRIPTION
At long last, New York Times bestselling author R. A. Salvatore returns with one of fantasy's most beloved and enduring icons, the dark elf Drizzt Do'Urden, in an all-new trilogy full of swordplay, danger, and imaginative thrills.
Centuries ago, in the city of Menzoberranzan, the City of Spiders, the city of drow, nestled deep in the unmerciful Underdark of Toril, a young weapon master earned a...
Show more