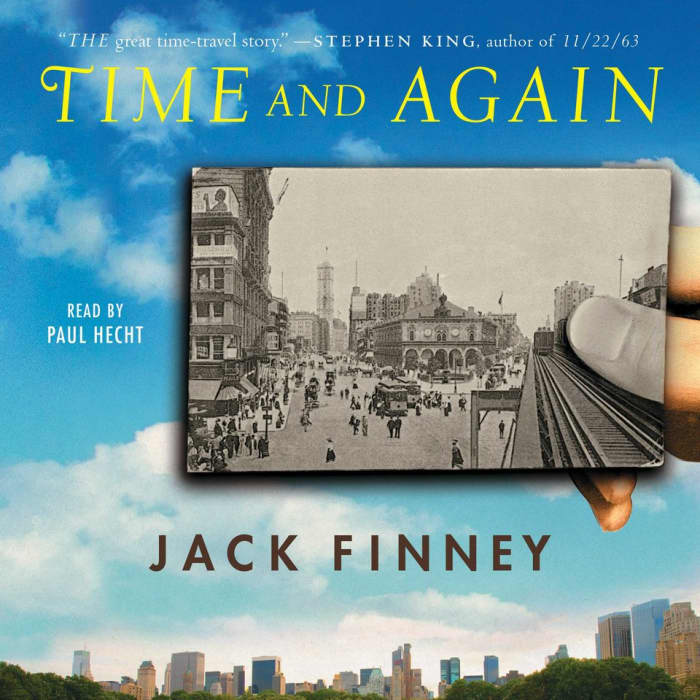 Time and Again
It doesn't get much better than Stephen King saying this listen is "THE great time-travel story." An assignment takes time-traveling secret agent Si Morley to New York City in 1882. But when he falls in love, he becomes truly caught between the past and the present…
PUBLISHER DESCRIPTION
Finally on audio – one of the most beloved tales of our time!

Science fiction, mystery, a passionate love story, and a detailed history of Old New York blend together in Jack Finney's spellbinding story of a young man enlisted in a secret Government experiment.

Transported from the mid-twentieth century to New York City in the year 1882, Si Morley walks the fashionable "Ladies' Mile" of Broadway,...
Show more