An audiobook you'll love...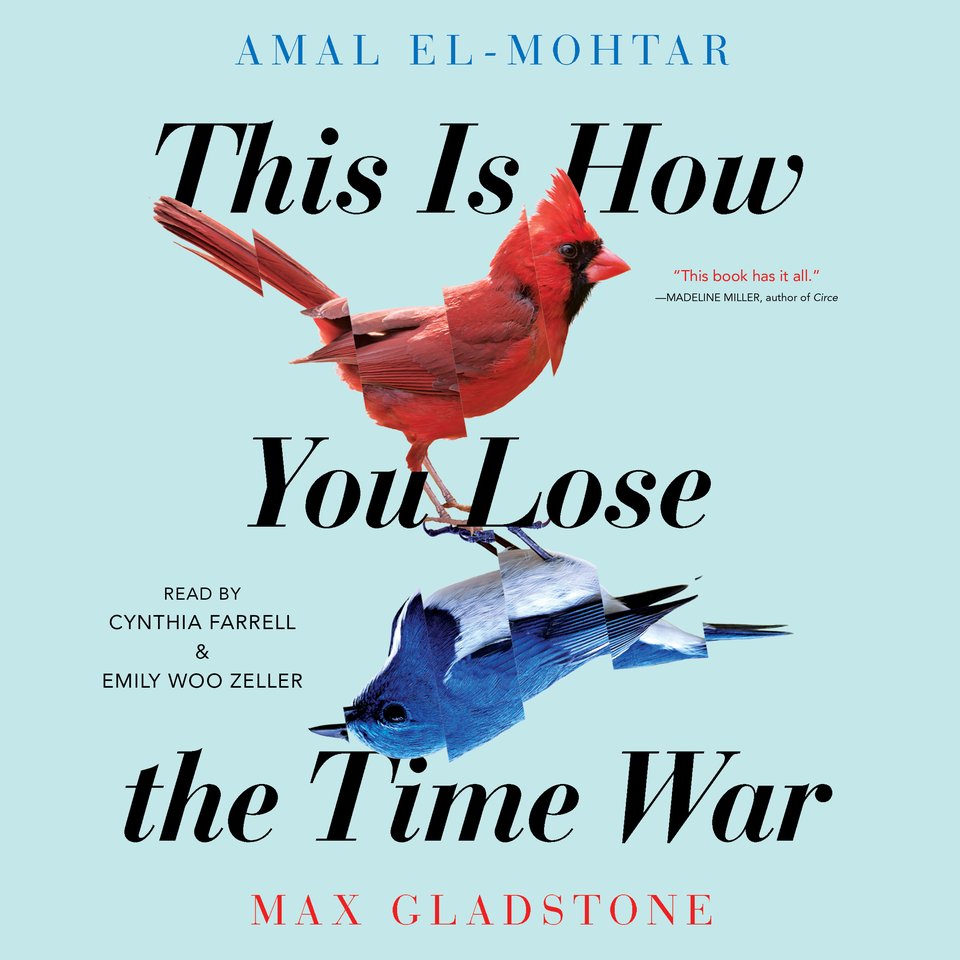 This Is How You Lose The Time War
This Is How You Lose The Time War
"Listen, then listen again to unravel this intricate story, beautifully narrated" (AudioFile): Red and Blue work for rival entities, bent on manipulating time to their own ends. But when they spark a correspondence, winning the war might cost them everything. This unconventional sci-fi book is "intimate and lyrical… Read it" (New York Times bestselling author John Scalzi).
PUBLISHER DESCRIPTION
Two time-traveling agents from warring futures, working their way through the past, begin to exchange letters-and fall in love in this thrilling and romantic book from award-winning authors Amal El-Mohtar and Max Gladstone.
Among the ashes of a dying world, an agent of the Commandant finds a letter. It reads: Burn before reading.
Thus begins an unlikely correspondence between two rival agents...
Show more