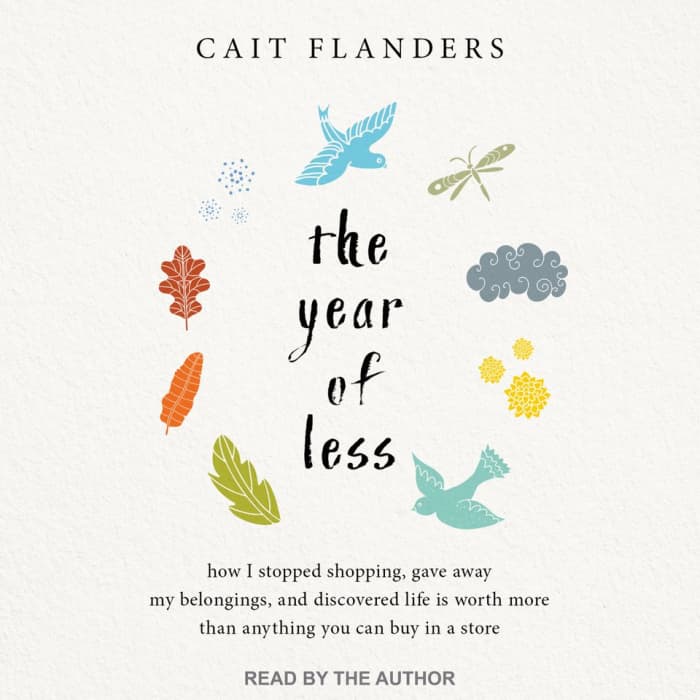 The Year of Less
How I Stopped Shopping, Gave Away My Belongings, and Discovered Life Is Worth More Than Anything You Can Buy in a Store
The Year of Less
How I Stopped Shopping, Gave Away My Belongings, and Discovered Life Is Worth More Than Anything You Can Buy in a Store
Do minimalism and decluttering sound like good ideas, but they're not working for you? Think bigger and listen to the story of shopping addict Cait, who gave herself a life-changing challenge: no shopping for a whole year. With heartfelt narration by the author, this Wall Street Journal bestseller shares "provocative reflections and observations" (AudioFile) on how less really is more.
PUBLISHER DESCRIPTION
In her late twenties, Cait Flanders found herself stuck in the consumerism cycle that grips so many of us: earn more, buy more, want more, rinse, repeat. Even after she worked her way out of nearly $30,000 of consumer debt, her old habits took hold again. When she realized that nothing she was doing or buying was making her happy—only keeping her from meeting her goals—she decided to set...
Show more