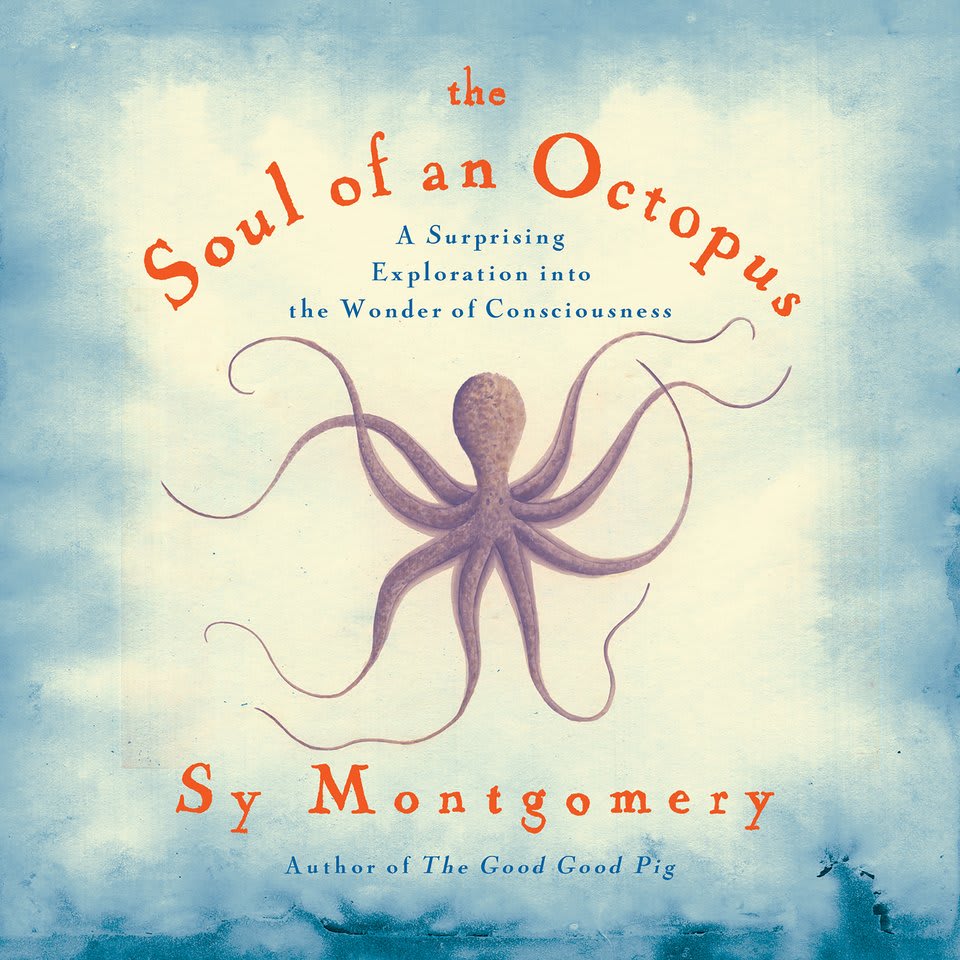 The Soul of An Octopus
A Surprising Exploration into the Wonder of Consciousness
The Soul of An Octopus
A Surprising Exploration into the Wonder of Consciousness
Discover the emotional and physical complexities of the octopus in this entertaining New York Times bestseller and National Book Award finalist! Read by the author herself, this joyous work shows how octopuses (octopi?) have adapted to their environment — and how they've forged remarkable bonds with humans. "Astoundingly beautiful" (NPR).
PUBLISHER DESCRIPTION
In this astonishing book from the author of the bestselling memoir The Good Good Pig, Sy Montgomery explores the emotional and physical world of the octopus—a surprisingly complex, intelligent, and spirited creature—and the remarkable connections it makes with humans.
Sy Montgomery's popular 2011 Orion magazine piece, Deep Intellect, about her friendship with a sensitive, sweet-natured octopus...
Show more