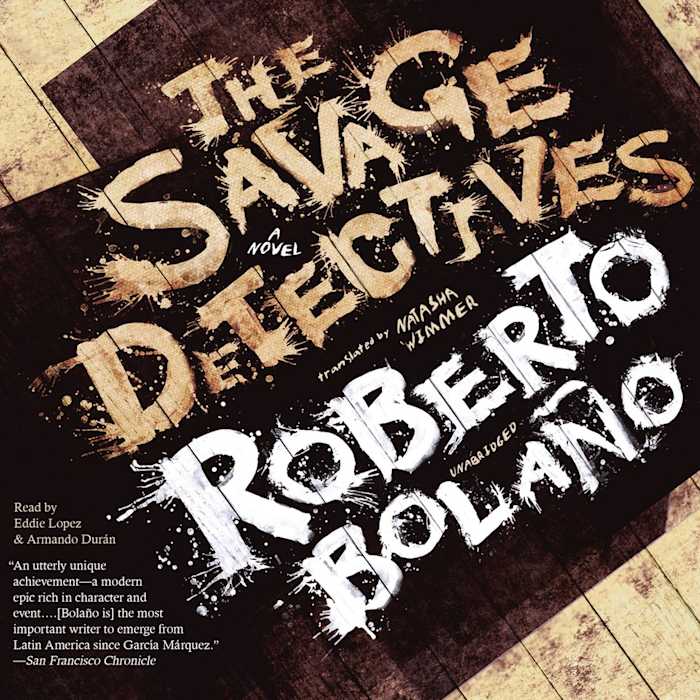 The Savage Detectives
A Novel
The Savage Detectives
A Novel
On New Year's Eve 1975, Arturo and Ulises embark on a mission to find a fellow poet who disappeared years ago without a trace. A "wildly enjoyable" epic (The New York Times) that spans decades and continents, this brilliant listen is "as particular and vivid as it is sad and uncontainable" (Publishers Weekly).
PUBLISHER DESCRIPTION
The late Chilean writer Roberto Bolaño has been called the García Márquez of his generation. In this dazzling novel, the book that established his international reputation, Bolaño tells the story of two modern-day Quixotes—the last survivors of an underground literary movement, perhaps of literature itself—on a tragicomic quest through a darkening, entropic universe.
Brilliantly rendered into...
Show more