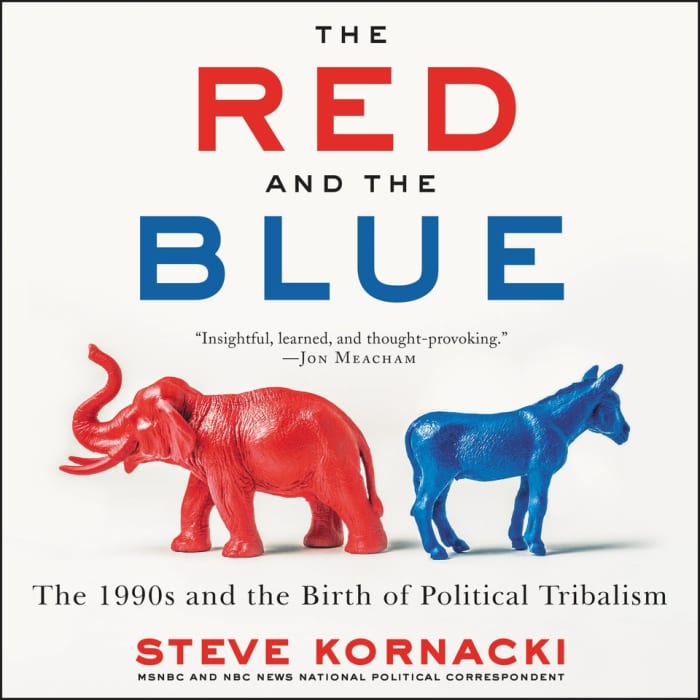 The Red and the Blue
The 1990s and the Birth of Political Tribalism
The Red and the Blue
The 1990s and the Birth of Political Tribalism
Ever wonder how American politics became so divisive? An NBC News correspondent delivers a definitive history of party tribalism, framed by the divergent paths of two of the most influential lawmakers of the 1990s: Newt Gingrich and Bill Clinton. "Insightful, learned, and thought-provoking" (Pulitzer Prize–winning author Jon Meacham).
PUBLISHER DESCRIPTION
From MSNBC correspondent Steve Kornacki, a lively and sweeping history of the 1990s—one that brings critical new understanding to our current political landscape.
In The Red and the Blue, cable news star and acclaimed journalist Steve Kornacki follows the twin paths of Bill Clinton and Newt Gingrich, two larger-than-life politicians who exploited the weakened structure of their respective...
Show more