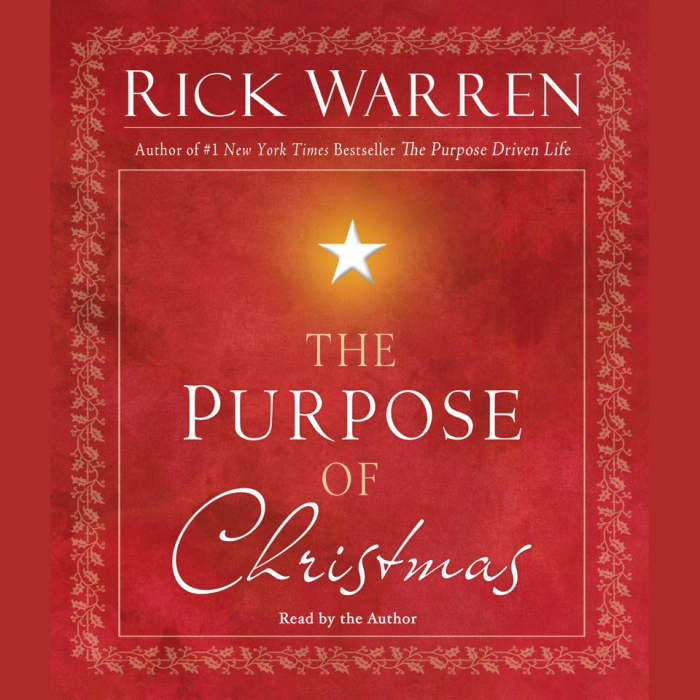 The Purpose of Christmas
A world-renowned pastor and #1 New York Times bestselling author reaffirms the "reason for the season" in this resonant listen that reminds us of the true significance of Christmas. With compelling narration from the author himself, listeners will learn how to nurture God's gifts and to share them with others.
PUBLISHER DESCRIPTION

Hailed by The Economist as the "the most influential pastor in America," and by Time as one of the 100 most influential people in the world, the bestselling author of The Purpose Driven Life expounds on the profound origins of Christmas, describing it as an opportune time to welcome peace into our lives.

In his powerful yet compassionate voice, Pastor Rick Warren sounds the clarion call to...
Show more