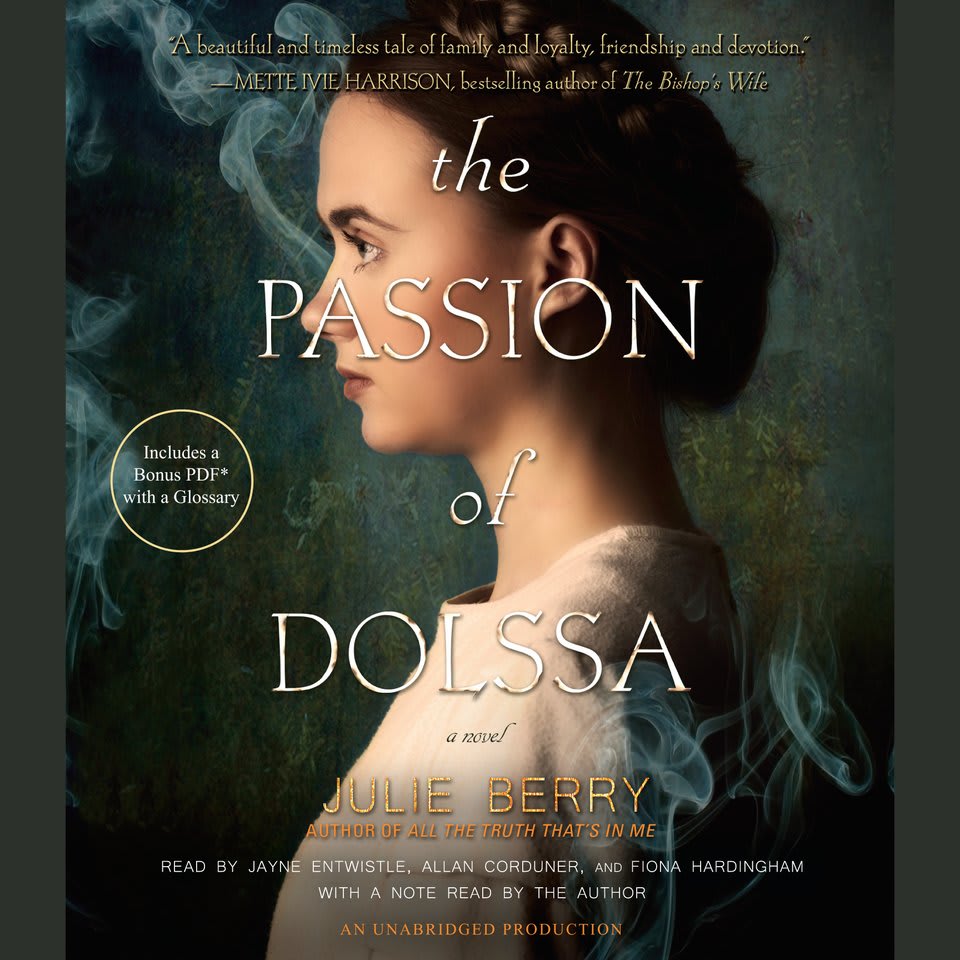 The Passion of Dolssa
A Novel
Narrated by:
Collected Narrators
The Passion of Dolssa
A Novel
|
Narrated by:
Collected Narrators
In 13th-century France, Dolssa is on the run after she's branded a heretic — and tavern-keeper Botille takes her in. But with the church on their trail, they can't hide from danger forever… A talented cast of narrators brings authenticity and drama to this "utterly original and instantly engrossing story" (Publishers Weekly starred review).
PUBLISHER DESCRIPTION
I must write this account, and when I have finished, I will burn it.
Buried deep within the archives of a convent in medieval France is an untold story of love, loss, and wonder and the two girls at the heart of it all.
Dolssa is an upper-crust city girl with a secret lover and an uncanny gift. Branded a heretic, she's on the run from the friar who condemned her mother to death by fire, and wants...
Show more