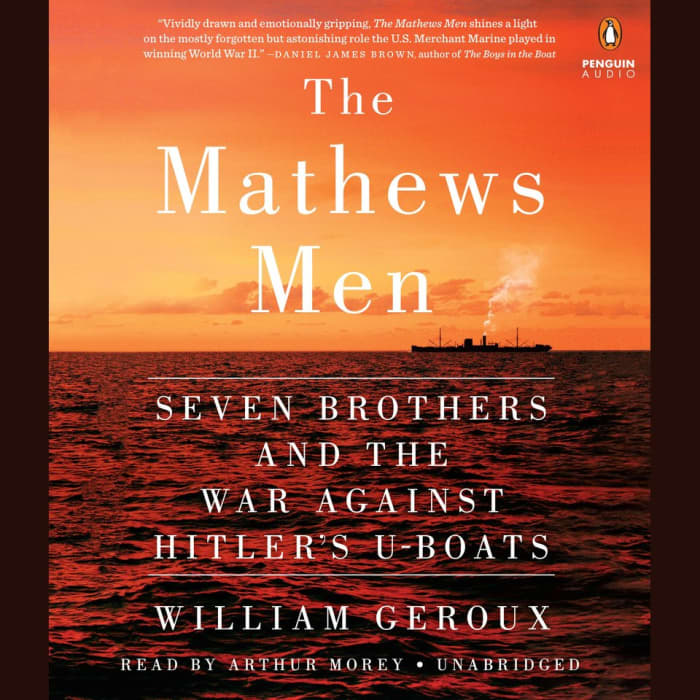 The Mathews Men
Seven Brothers and the War Against Hitler's U-boats
The Mathews Men
Seven Brothers and the War Against Hitler's U-boats
This engrossing World War II history details the Merchant Marines who risked it all to supply the Allies with food, fuel, and munitions on the western front. Exceptional pacing from the Earphones Award–winning narrator complements this "gripping story of courageous everyday heroes" (James Bradley, author of Flags of Our Fathers).
PUBLISHER DESCRIPTION
One of the last unheralded heroic stories of World War II: the U-boat assault off the American coast against the men of the U.S. Merchant Marine who were supplying the European war, and one community's monumental contribution to that effort
Mathews County, Virginia, is a remote outpost on the Chesapeake Bay with little to offer except unspoiled scenery-but it sent an unusually large...
Show more