An audiobook you'll love...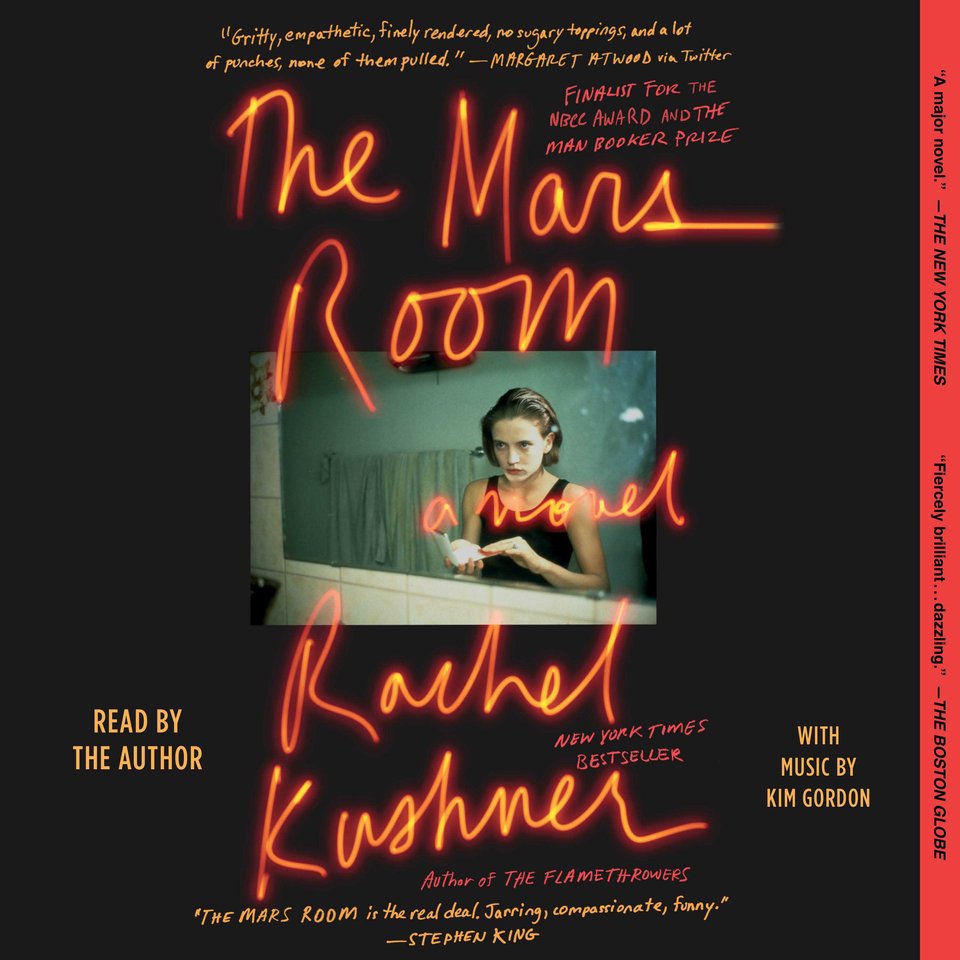 The Mars Room
A Novel
A Man Booker Prize finalist and New York Times Notable Book of 2018! Serving two consecutive life sentences in a women's prison, Romy Hall faces injustices and absurdities during her institutional confinement. Margaret Atwood called this story "gritty, empathetic, [and] finely rendered."
PUBLISHER DESCRIPTION
FEATURING ORIGINAL MUSIC BY SONIC YOUTH'S KIM GORDON!
From twice National Book Award-nominated Rachel Kushner, whose Flamethrowers was called "the best, most brazen, most interesting book of the year" (Kathryn Schulz, New York magazine), comes a spectacularly compelling, heart-stopping novel about a life gone off the rails in contemporary America.
It's 2003 and Romy Hall is at the start of two...
Show more