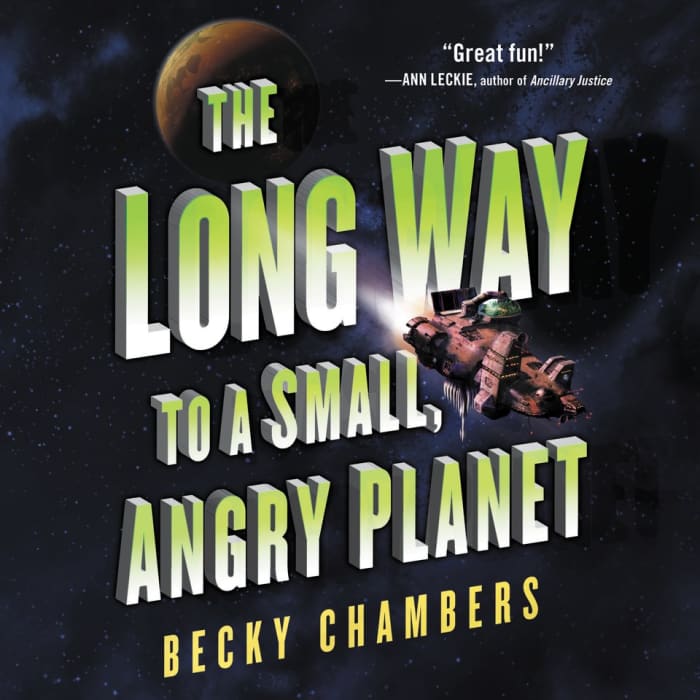 The Long Way to a Small, Angry Planet
The Long Way to a Small, Angry Planet
Climb aboard the Wayfarer and join Rosemary Harper and her motley crew as they take on their riskiest assignment yet: tunneling through space and into war-torn enemy territory. A Hugo Award–nominated author delivers a story that's "great fun" (Ann Leckie) and a "quietly profound, humane tour de force" (The Guardian).
PUBLISHER DESCRIPTION
Follow a motley crew on an exciting journey through space — and one adventurous young explorer who discovers the meaning of family in the far reaches of the universe — in this lighthearted debut space opera from a rising sci-fi star.
Rosemary Harper doesn't expect much when she joins the crew of the aging Wayfarer. While the patched-up ship has seen better days, it offers her a bed, a chance to...
Show more