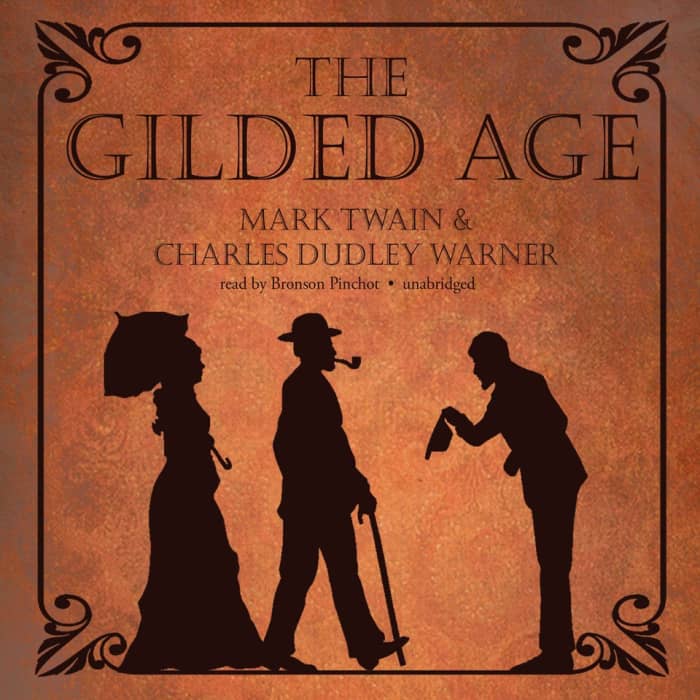 The Gilded Age
Mark Twain and Charles Dudley Warner team up to highlight the greed and corruption of post–Civil War America, aka the so-called Gilded Age. The poor Hawkins family and two upper-class men, Philip and Henry, seek riches — but not all will succeed… An Audie Award–winning and Emmy Award–nominated actor narrates this hilarious, satirical listen!
PUBLISHER DESCRIPTION
The Gilded Age: A Tale of Today is the collaborative work of Mark Twain and Charles Dudley Warner that satirized the era that followed the Civil War. This period is often referred to as "The Gilded Age" because of this book. The corruption and greed that was typical of the time is exemplified through two fictional narratives: one, of the Hawkinses, a poor family from Tennessee that tries to...
Show more