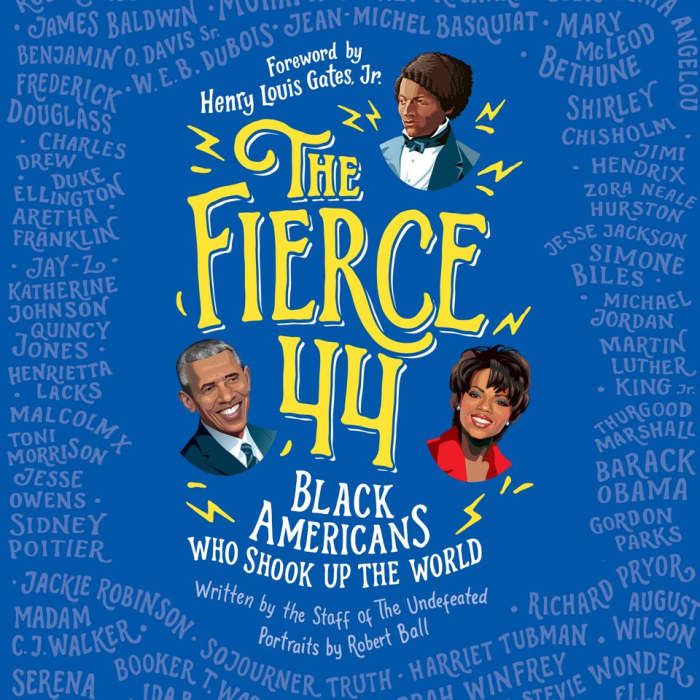 The Fierce 44
Black Americans Who Shook Up the World
The Fierce 44
Black Americans Who Shook Up the World
Get to know 44 influential and impressive black Americans in this educational audiobook! From Harriet Tubman to Katherine Johnson to Michael Jordan, these fierce figures have left their mark on the world in an incredible way. "Inspiring… An accessible and fascinating collection for young listeners that will leave them inspired to learn more" (AudioFile).
PUBLISHER DESCRIPTION
Meet forty-four of America's most impressive heroes in this collective biography of African American figures authored by the team at ESPN's TheUndefeated.com. From visionaries to entrepreneurs, athletes to activists, the Fierce 44 are beacons of brilliance, perseverance, and excellence. Bringing household names like Serena Williams and Harriet Tubman together with lesser-known but highly...
Show more