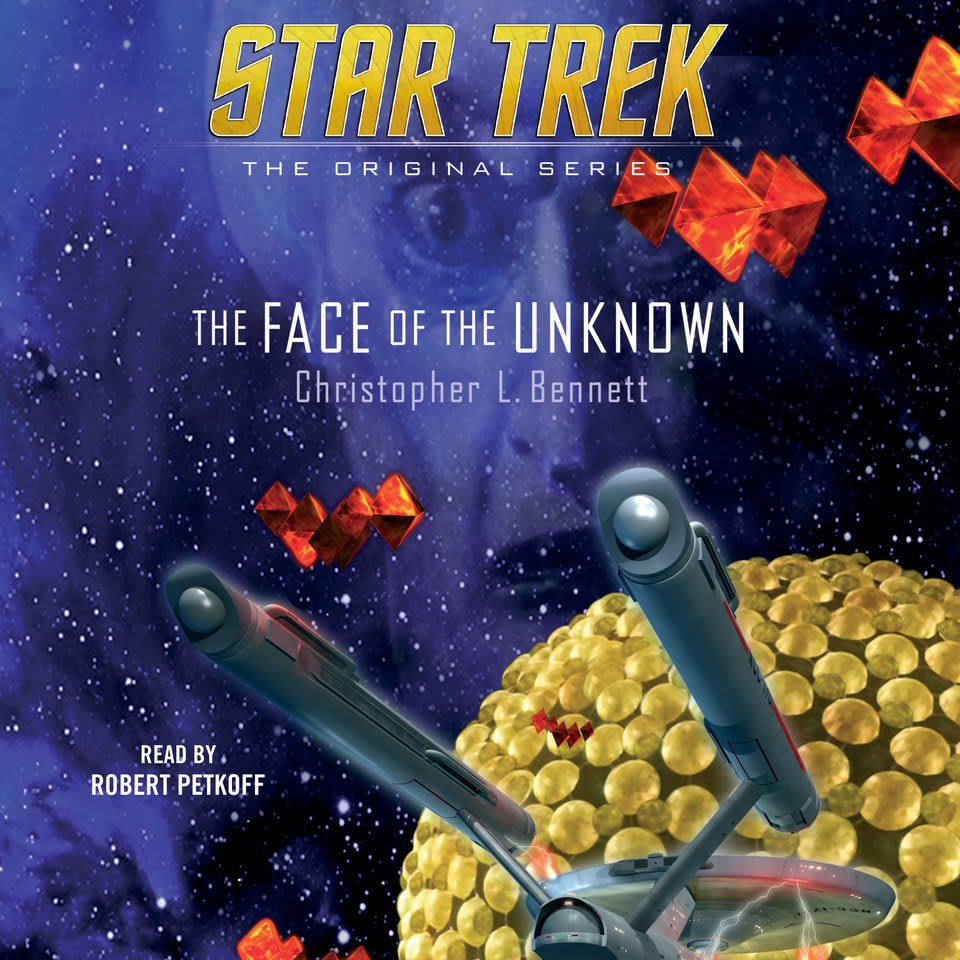 The Face of the Unknown
Calling all Trekkers — this audiobook is for you! When they enter the realm of the First Federation after surviving a mysterious attack, Captain Kirk and the crew of the Enterprise learn that the hidden galaxy faces an impending disaster. Can they help the Federation's leaders overcome their reservations before it's too late?
PUBLISHER DESCRIPTION
Continuing the milestone 50th anniversary celebration of Star Trek-a brand-new novel of The Original Series featuring James T. Kirk, Spock, and the crew of the USS Enterprise!

Investigating a series of violent raids by a mysterious predatory species, Captain James T. Kirk discovers that these events share a startling connection with the First Federation, a friendly but secretive civilization...
Show more