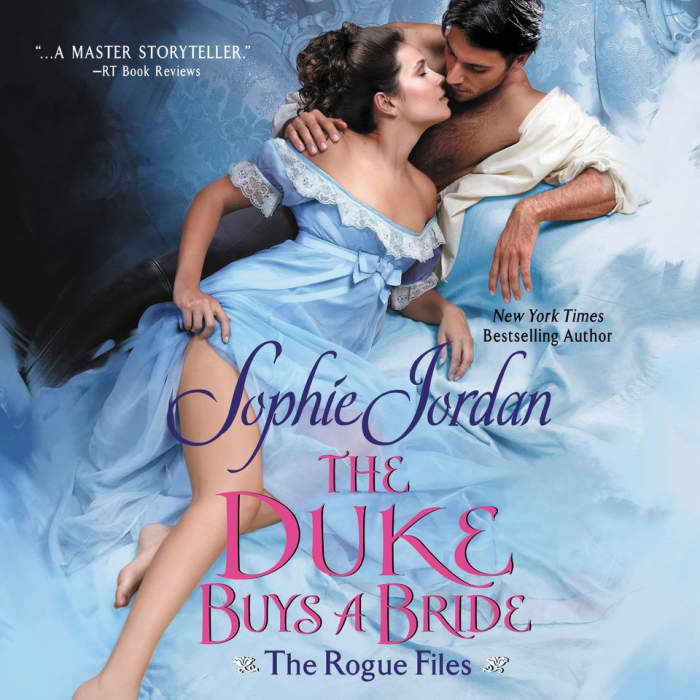 The Duke Buys a Bride
The Rogue Files, Book 3
The Duke Buys a Bride
The Rogue Files, Book 3
A scintillating romance from "a master storyteller" (RT Book Reviews): When Marcus, Duke of Autenberry, unwittingly purchases young Alyse at a bride auction, will their marriage of convenience blossom into something more? Full of passion, "likable characters, and well-written sensual scenes" (Publishers Weekly).
PUBLISHER DESCRIPTION
A bride wasn't in his plans …
The last thing Marcus, the Duke of Autenberry, expects to see after sleeping off a night's drunken shenanigans is a woman being auctioned in the village square. Before he can think about the ramifications, he buys her, thinking he's winning the girl her freedom. Instead, he discovers he's bought a wife.
A duke wasn't in hers …
Alyse Bell is almost rid of the shackles...
Show more