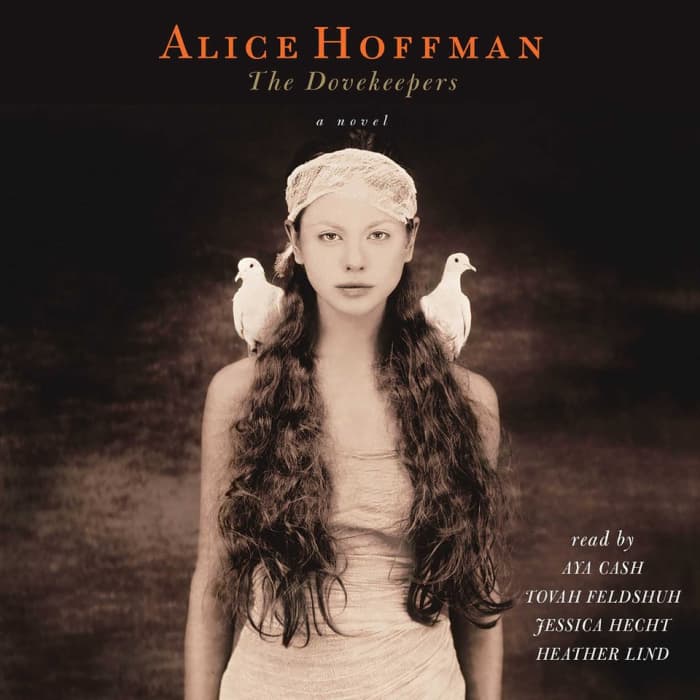 The Dovekeepers
A Novel
Narrated by:
Collected Narrators
The Dovekeepers
A Novel
|
Narrated by:
Collected Narrators
A New York Times bestseller hailed as "a testament to the human spirit and to love rising from the ashes of war" (Jodi Picoult). In the Judean desert 2,000 years ago, as a small band of Jewish people withstand the Roman empire, the lives of four spellbinding women intersect in profound ways. The late Nobel laureate Toni Morrison called this book "beautiful, harrowing… A major contribution to twenty-first century literature."
PUBLISHER DESCRIPTION
Over five years in the writing, Alice Hoffman's most ambitious and mesmerizing work ever, a triumph of imagination and research set in ancient Israel.

The author of such iconic bestsellers as Illumination Night, Practical Magic, Fortune's Daughter, and Oprah's Book Club selection Here on Earth, Alice Hoffman is one of the most popular and memorable writers of her generation. Now, in The...
Show more