An audiobook you'll love...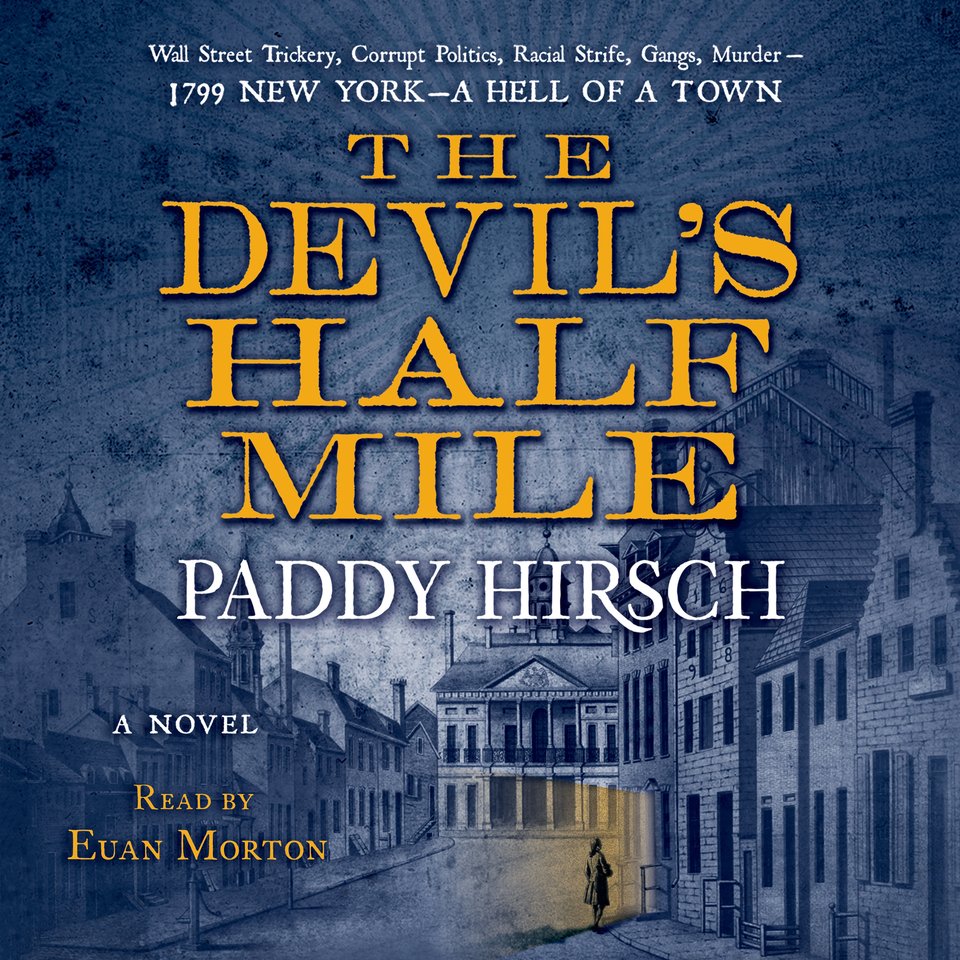 The Devil's Half Mile
A Novel
The Devil's Half Mile
A Novel
In New York at the turn of the 19th century, a young lawyer seeks to expose a deadly scandal of fraud and murder — that the perpetrators will do anything to conceal… "A superb historical whodunit" (Publishers Weekly starred review), skillfully told with the narrator's mastery of Irish, English, and American accents.
PUBLISHER DESCRIPTION
This program includes a bonus interview with the author
From Paddy Hirsch comes a gritty, evocative audiobook about Irish gangs in New York at the end of the eighteenth century
Seven years after a financial crisis nearly topples America, traders chafe at government regulations on Wall Street, racial tensions are rising, and corrupt financiers make back-door deals with politicians… 1799 was a hell...
Show more