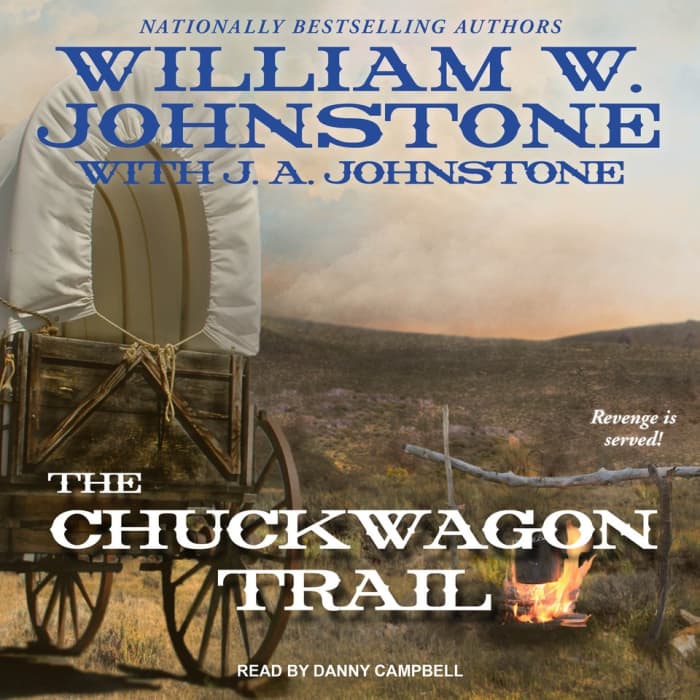 The Chuckwagon Trail
If you're hungry for a good western, this New York Times bestselling duo has what you need: On the run for a crime he didn't commit, Mac joins a cattle drive heading west. But the journey is treacherous, and he'll have to face rustlers, bad weather, stampedes, and backstabbing trail hands in this action-packed tale!
PUBLISHER DESCRIPTION
Framed for murder, Dewey "Mac" McKenzie is running for his life. Though Mac's never even made a pot of coffee, he talks his way onto a cattle drive heading west—as a chuckwagon cook. Turns out he has a natural talent for turning salt pork and dried beans into culinary gold. He's as good with a pot and pan as he is with a gun—which comes in handy on a dangerous trail drive beset with rustlers,...
Show more