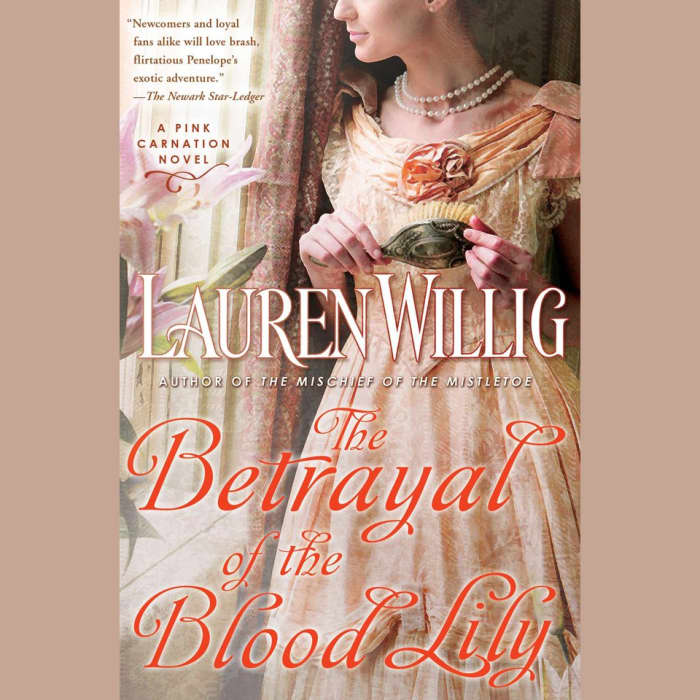 The Betrayal of the Blood Lily
The Betrayal of the Blood Lily
Running away from scandal in the early 19th century, Penelope is enveloped in court intrigue — alongside the attractive British Captain Alex. The captivating narration of this New York Times bestseller will "keeps listeners hooked on every word" (AudioFile).
PUBLISHER DESCRIPTION
The heroines of Lauren Willig's bestselling Pink Carnation series have engaged in espionage all over nineteenth-century Europe. In the sixth stand-alone volume, our fair English heroine travels to India, where she finds freedom-and risk-more exciting than she ever imagined.
Everyone warned Miss Penelope Deveraux that her unruly behavior would land her in disgrace someday. She never imagined...
Show more