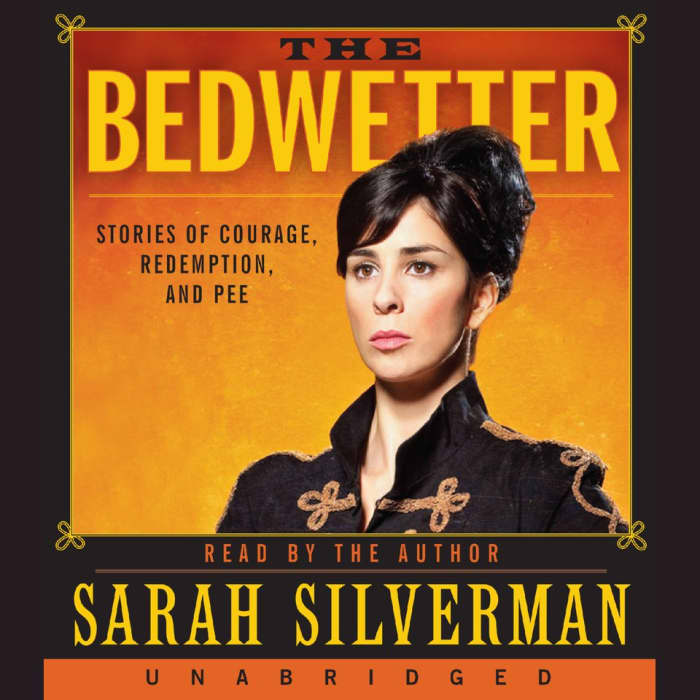 The Bedwetter
Stories of Courage, Redemption, and Pee
The Bedwetter
Stories of Courage, Redemption, and Pee
"Hilarious" (Publishers Weekly starred review): Whether you're looking to laugh until you cry, find solidarity in the anguish that comes from persistent bedwetting, or listen to a surprisingly poignant memoir, this audiobook has it all. Narrated by the acclaimed comedian, actor, and author herself!
PUBLISHER DESCRIPTION
From the outrageously filthy and oddly innocent comedienne and star of the powerful 2015 film I Smile Back Sarah Silverman comes a memoir-her first book-that is at once shockingly personal, surprisingly poignant, and still pee-in-your-pants funny. If you like Sarah's television show The Sarah Silverman Program, or memoirs such as Chelsea Handler's Are You There Vodka? It's Me Chelsea and Artie...
Show more