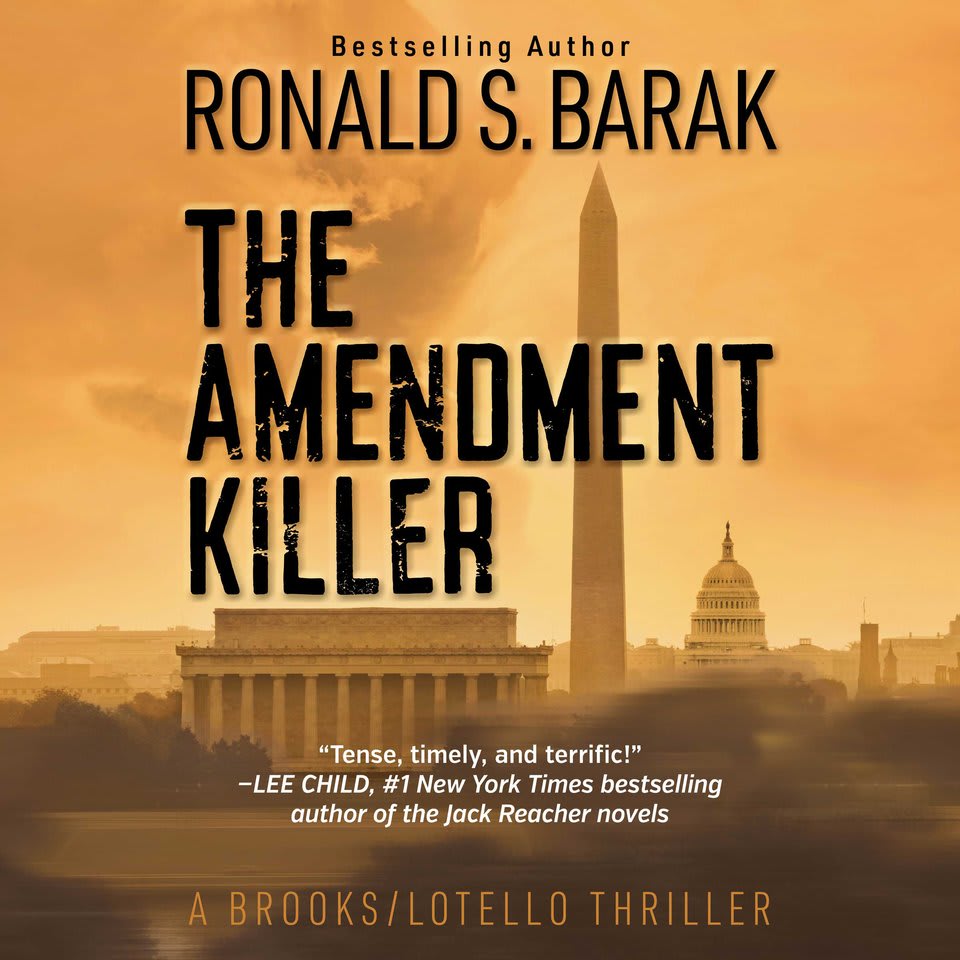 The Amendment Killer
A Brooks/Lotello Thriller
The Amendment Killer
A Brooks/Lotello Thriller
A "high-speed, tense political thriller" (New York Times bestselling author Andrew Gross): When criminals kidnap the granddaughter of a Supreme Court justice in order to manipulate his vote, it's up to former homicide detective Frank Lotello to ensure her safety — before time runs out.
PUBLISHER DESCRIPTION
"We have your granddaughter. Here's what you need to do."
That's the text message Supreme Court Justice Arnold Hirschfeld receives as hearings commence in the U.S. Supreme Court to determine the fate of the 28th Amendment – enacted to criminalize abuse of power on the part of our political representatives.
In court to defend the amendment, retired U.S. District Court Judge Cyrus Brooks observes...
Show more