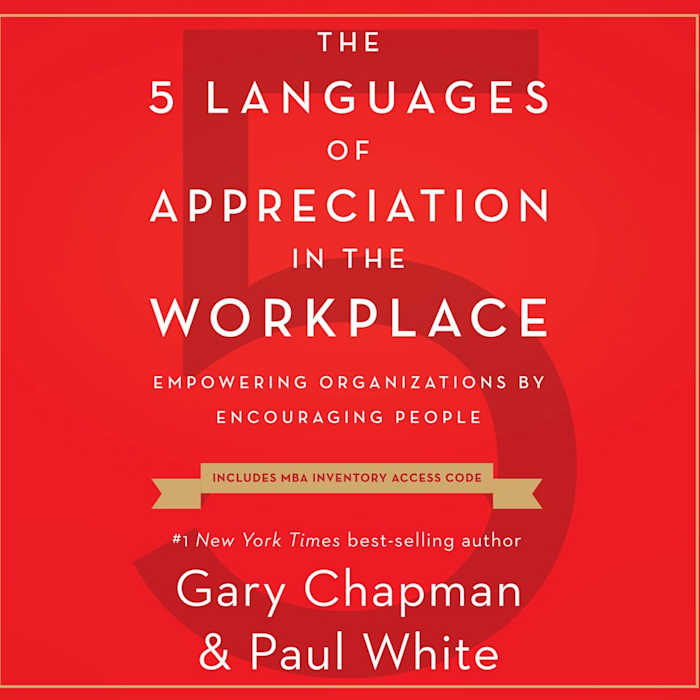 The 5 Languages of Appreciation in the Workplace
Empowering Organizations by Encouraging People
The 5 Languages of Appreciation in the Workplace
Empowering Organizations by Encouraging People
Want to communicate more effectively with your employees? A #1 New York Times bestselling author and a psychologist team up to explain the five languages of appreciation in the workplace so you can encourage and empower your team. Read by a narrator who "infuses the persuasive nature of the text with a steady cadence that puts the listener at ease while also being informative" (AudioFile).
PUBLISHER DESCRIPTION
Based on the number one New York Times best seller The 5 Love Languages
Dramatically improve workplace relationships simply by learning your coworkers' language of appreciation. This audiobook will give you the tools to improve staff moral, create a more positive workplace, and increase employee engagement. How? By teaching you to effectively communicate authentic appreciation and encouragement...
Show more