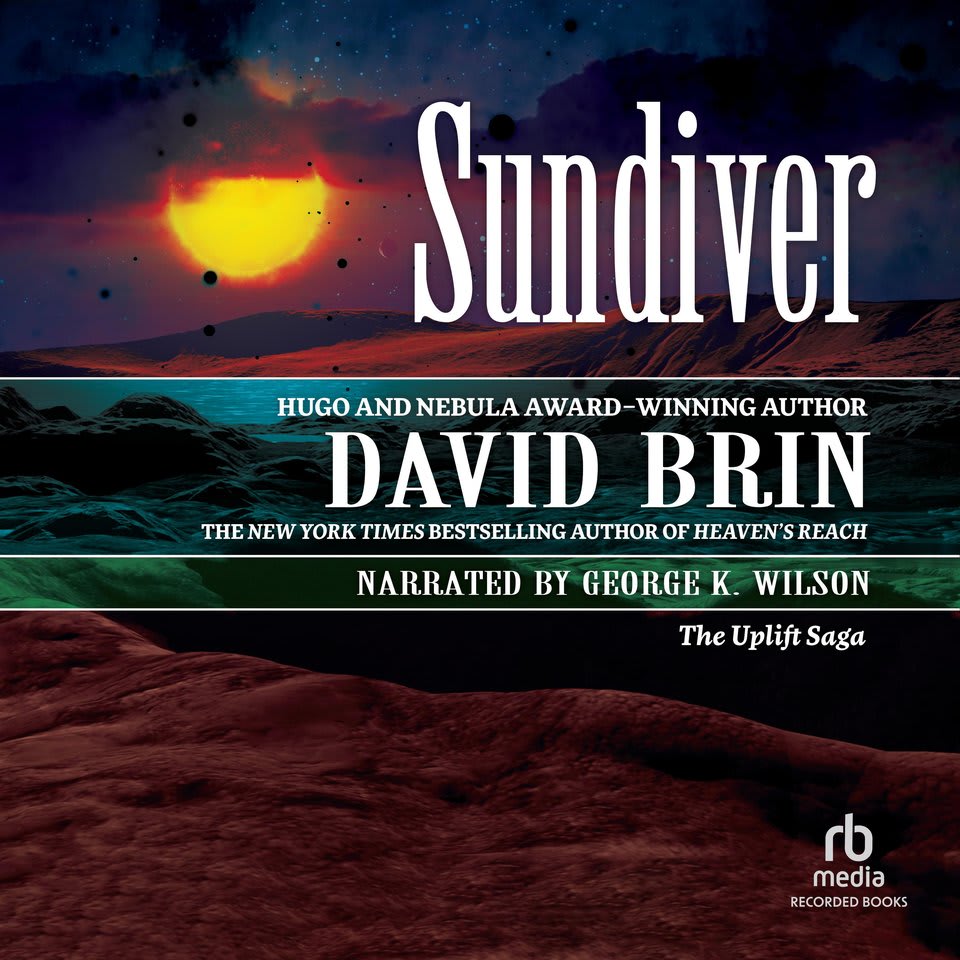 Sundiver
A thrilling adventure set 200 years in the future, this science fiction tale — with over 4,500 five-star Goodreads ratings — explores the origins of intelligent life on Earth. The "extraordinary" audio performance (AudioFile) lends unique voices to the cast of humans, aliens, and animals!
PUBLISHER DESCRIPTION
David Brin's Uplift novels are among the most thrilling, highly regarded works of contemporary science fiction. Beginning with Sundiver, Brin provides an intriguing exploration of humanity's future in the universe. For nearly a billion years, every known sentient species in the universe has been the result of genetic and cultural guidance–or "uplifting"–by a previously uplifted patron race....
Show more