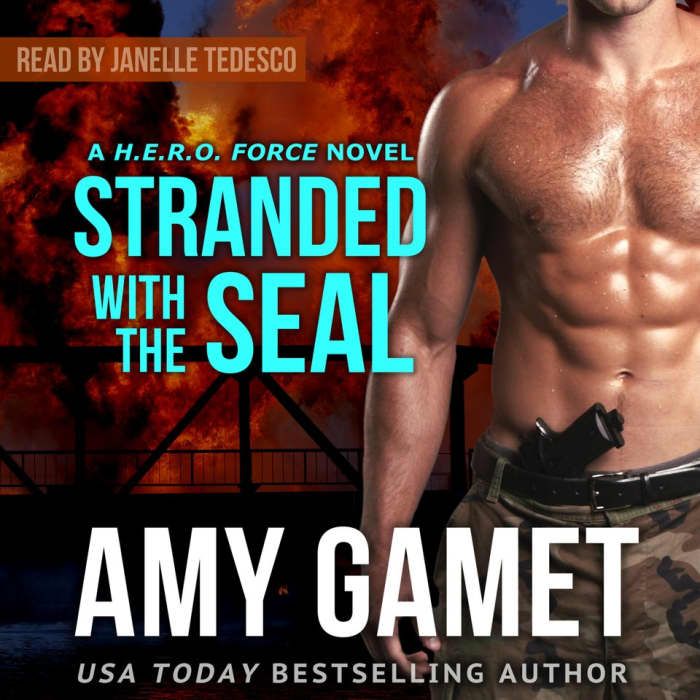 Stranded with the SEAL
Navy SEAL Hawk is on a revenge mission when he literally crashes into runaway bride Olivia — and during a blizzard, no less! Danger is here and he'll have to save them both in this listen that's perfect for anyone who loves their romance with a healthy dose of action and suspense!
PUBLISHER DESCRIPTION
A runaway bride with amnesia and a Navy SEAL out for revenge.
What could possibly go wrong?
Navy SEAL Trevor "Hawk" Hawkins is on a mission to avenge his teammate's death when he crashes into another car during a blizzard. Olivia Grayson was running from her own wedding, but the accident leaves her struggling to remember anything at all. Sparks fly between Trevor and Olivia, but an enemy is...
Show more