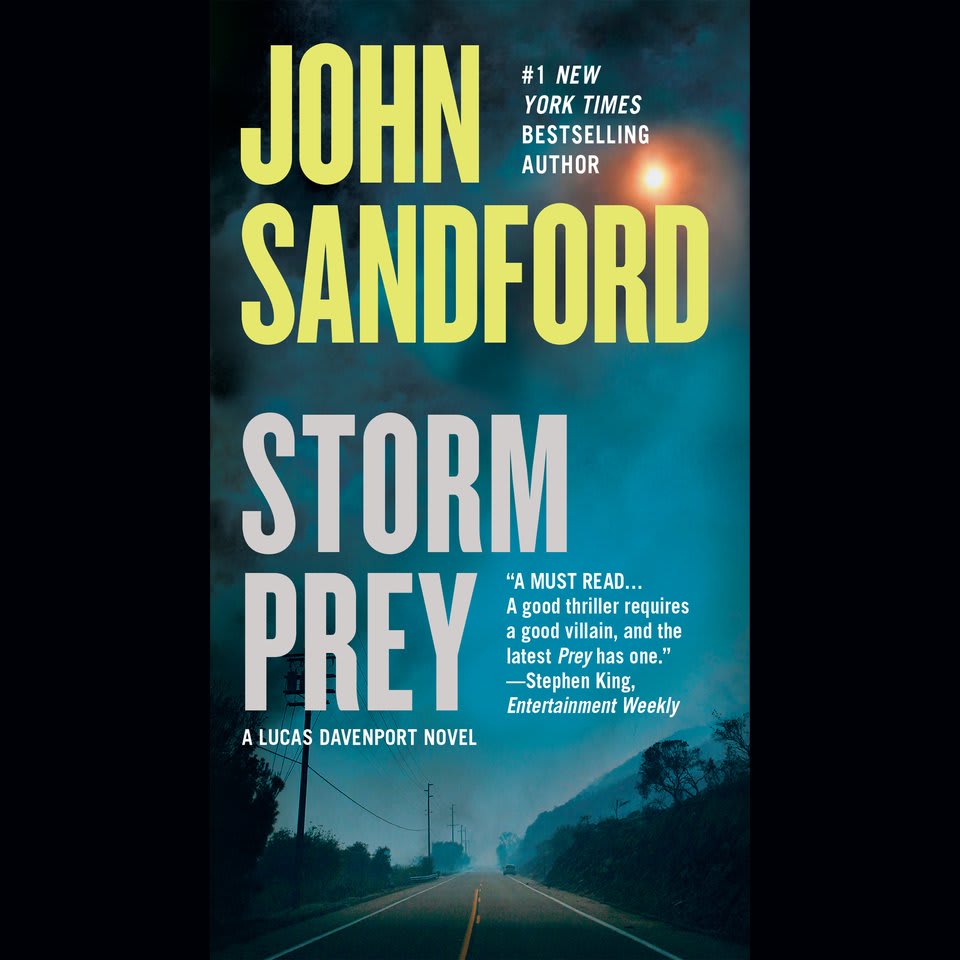 Storm Prey
Detective Lucas Davenport is always professional, but his latest case is personal. After three robbers raid a hospital pharmacy in small-town Minnesota, they set out to silence any witnesses. As the body count rises, Davenport's wife, a surgeon, is in danger… This New York Times bestseller promises to be "a must-read" (Stephen King).
PUBLISHER DESCRIPTION
The brilliant new Lucas Davenport thriller from the #1 New York Times best-selling author.

"Sandford's track record as a best-selling author is amazing, but it's not an accident," wrote Booklist of Wicked Prey. "His plotting is sharp, his villains are extraordinarily layered, and his good guys are always evolving.

And this time, there's a storm brewing…Very early, 4:45, on a bitterly cold...
Show more