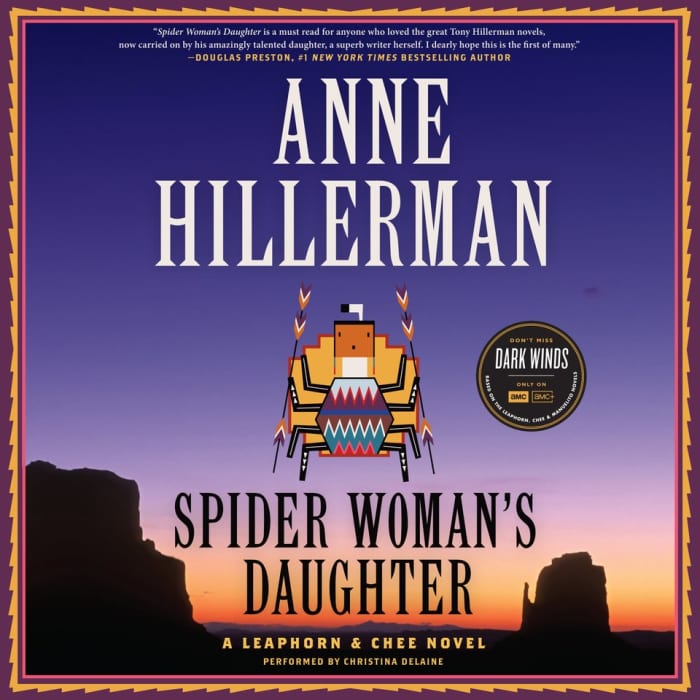 Spider Woman's Daughter
A Leaphorn & Chee Novel
Spider Woman's Daughter
A Leaphorn & Chee Novel
As the eyewitness to a cold-blooded homicide, Navajo police officer Bernadette Manuelito is forbidden from investigating — but she can't resist tracking down the gunman herself. Douglas Preston calls this a "must-read" and AudioFile raves that the audiobook's expert narration "is imbued with respect for the culture and a sense of fondness for the characters."
PUBLISHER DESCRIPTION
Legendary tribal sleuths Leaphorn and Chee are back!
The supremely talented daughter of New York Times bestselling author Tony Hillerman continues his popular series with this fresh, new mystery-her debut novel-filled with captivating lore, startling suspense, bold new characters, vivid color, and rich atmosphere.
It happened in an instant: After a breakfast with colleagues, Navajo Nation Police...
Show more