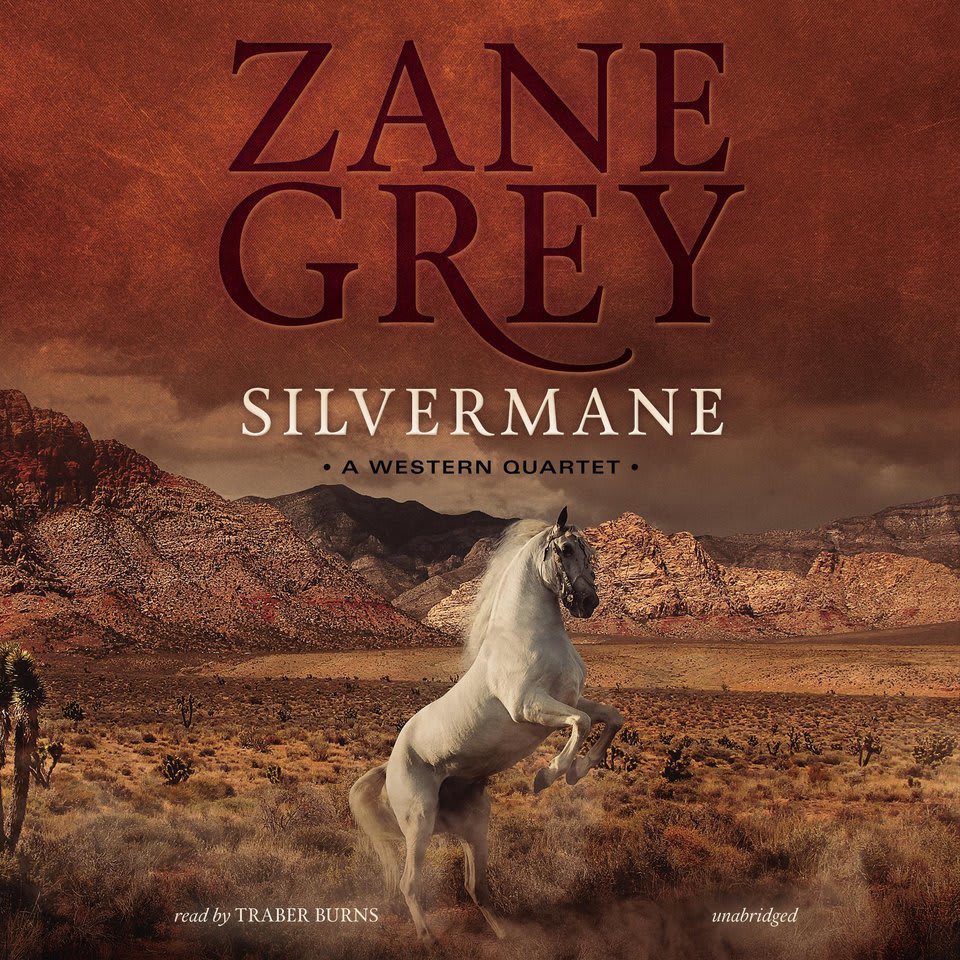 Silvermane
A Western Quartet
Silvermane
A Western Quartet
The Wild West is calling in this audiobook from a classic adventure author! In these tales, two brothers seek to capture a wild stallion, a desert prospector strikes gold, an outlaw finds a new beginning in a remote settlement, and a schoolteacher falls into danger in her new territory.
PUBLISHER DESCRIPTION
From beloved author Zane Grey come four thrilling tales of the West. The very essence of the American West can be found in the stories of Zane Grey, an author whose popularity has not flagged since his first novel was published.
"Silvermane" is concerned with the efforts of two Mormon mustangers, brothers Lee and Cuth Stewart, to capture a wild stallion in the Sevier range country.
"Tappan's...
Show more