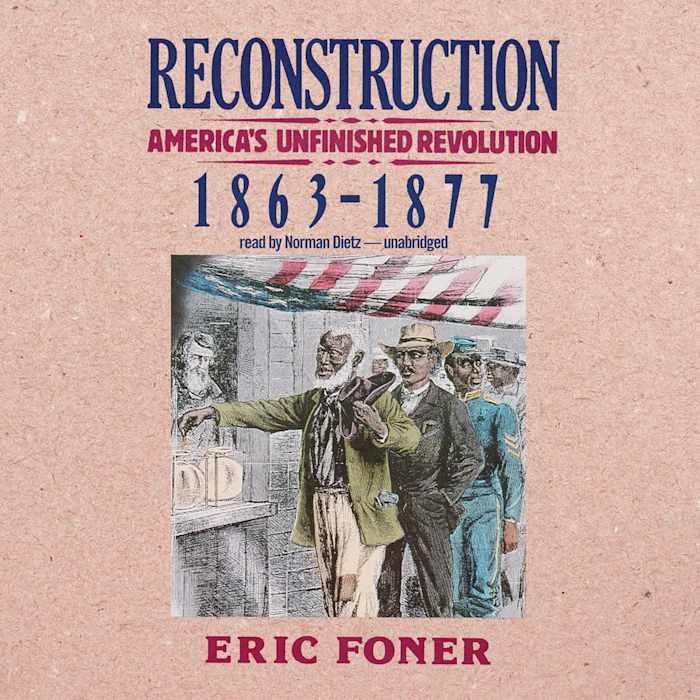 Reconstruction
America's Unfinished Revolution, 1863-1877
Reconstruction
America's Unfinished Revolution, 1863-1877
A masterful listen from a Pulitzer Prize–winning author and the "preeminent historian of Reconstruction" (The New York Times Book Review). Explore the important history and lasting legacy of the turbulent era after the Civil War in this classic work.
PUBLISHER DESCRIPTION
The period following the Civil War was one of the most controversial eras in American history. This comprehensive account of the period captures the drama of those turbulent years that played such an important role in shaping modern America.
Eric Foner brilliantly chronicles how Americans, black and white, responded to the unprecedented changes unleashed by the Civil War and the end of slavery....
Show more