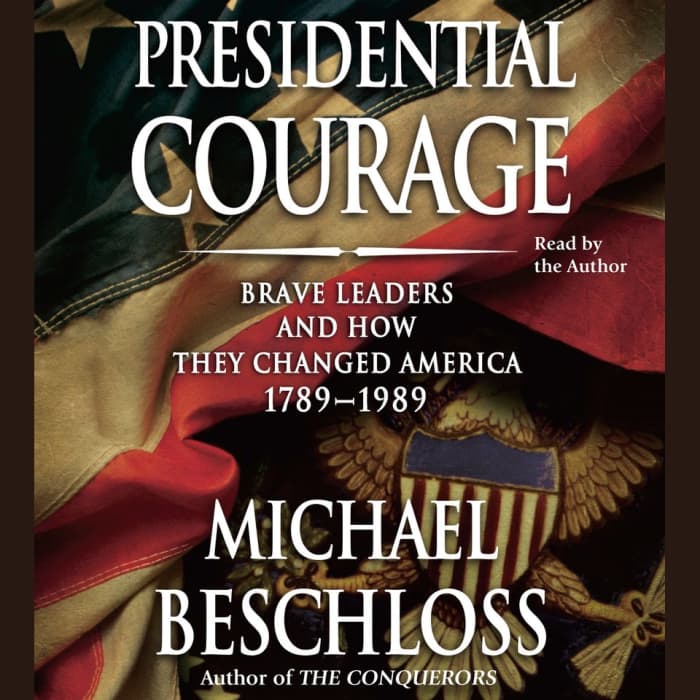 Presidential Courage
Brave Leaders and How They Changed America 1789-1989
Presidential Courage
Brave Leaders and How They Changed America 1789-1989
Over the centuries, the US presidents have forged ahead in trying times and altered the course of history. This abridged audiobook takes a closer look at those brave, flawed, and complex figures — and the influence they had. Written and narrated by "the nation's leading Presidential historian" (Newsweek)!
PUBLISHER DESCRIPTION
From the acclaimed bestselling author of The Conquerors

Michael Beschloss's dramatic and inspiring saga explores crucial times when a courageous President changed the history of the United States. With surprising new sources and a dazzling command of history and human character, Beschloss brings these flawed, complex men – and their wives, families, friends and foes – to life as if in a...
Show more