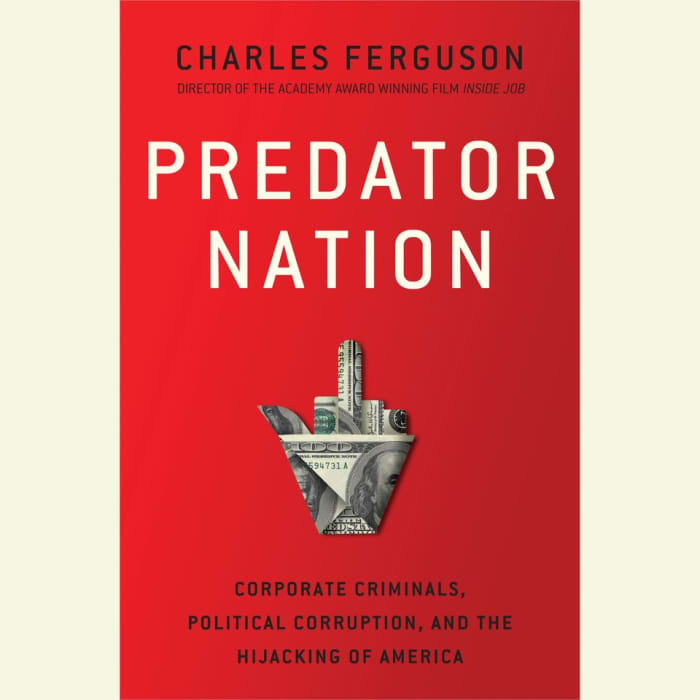 Predator Nation
Corporate Criminals, Political Corruption, and the Hijacking of America
Predator Nation
Corporate Criminals, Political Corruption, and the Hijacking of America
Looking to get informed (and a bit infuriated) about the dark side of Wall Street? You'll be hooked by true tales of corporate scandal in this thought-provoking audiobook that criticizes financial corruption and examines the rise in wealth inequality. "A concise, cogent assessment of the 2008 banking disaster and how the fallout has affected the country" (Kirkus Reviews).
PUBLISHER DESCRIPTION
Charles H. Ferguson, who electrified the world with his Oscar-winning documentary Inside Job, now explains how a predator elite took over the country, step by step, and he exposes the networks of academic, financial, and political influence, in all recent administrations, that prepared the predators' path to conquest.
Over the last several decades, the United States has undergone one of the most...
Show more