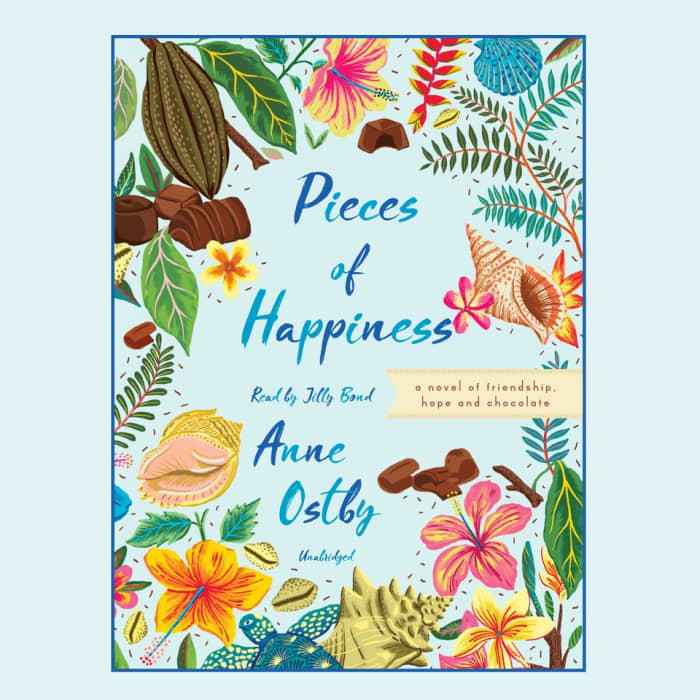 Pieces of Happiness
a novel of friendship, hope and chocolate
Pieces of Happiness
a novel of friendship, hope and chocolate
In this heartwarming audiobook, four friends receive a letter with the invitation of a lifetime: Move to Fiji and live on a chocolate farm! "Jilly Bond's versatile narration brings out the women's surprise, contemplation, reticence, and anticipation as they ponder their life circumstances and their decision to start new lives" (AudioFile).
PUBLISHER DESCRIPTION
A novel of five lifelong friends who, in their sixties, decide to live together on a cocoa farm in Fiji, where they not only start a chocolate business but strengthen their friendships and rediscover themselves.

"I've planted my feet on Fijian earth and I intend to stay here until the last sunset. Why don't you join me? Leave behind everything that didn't work out!"

When Sina, Maya, Ingrid,...
Show more