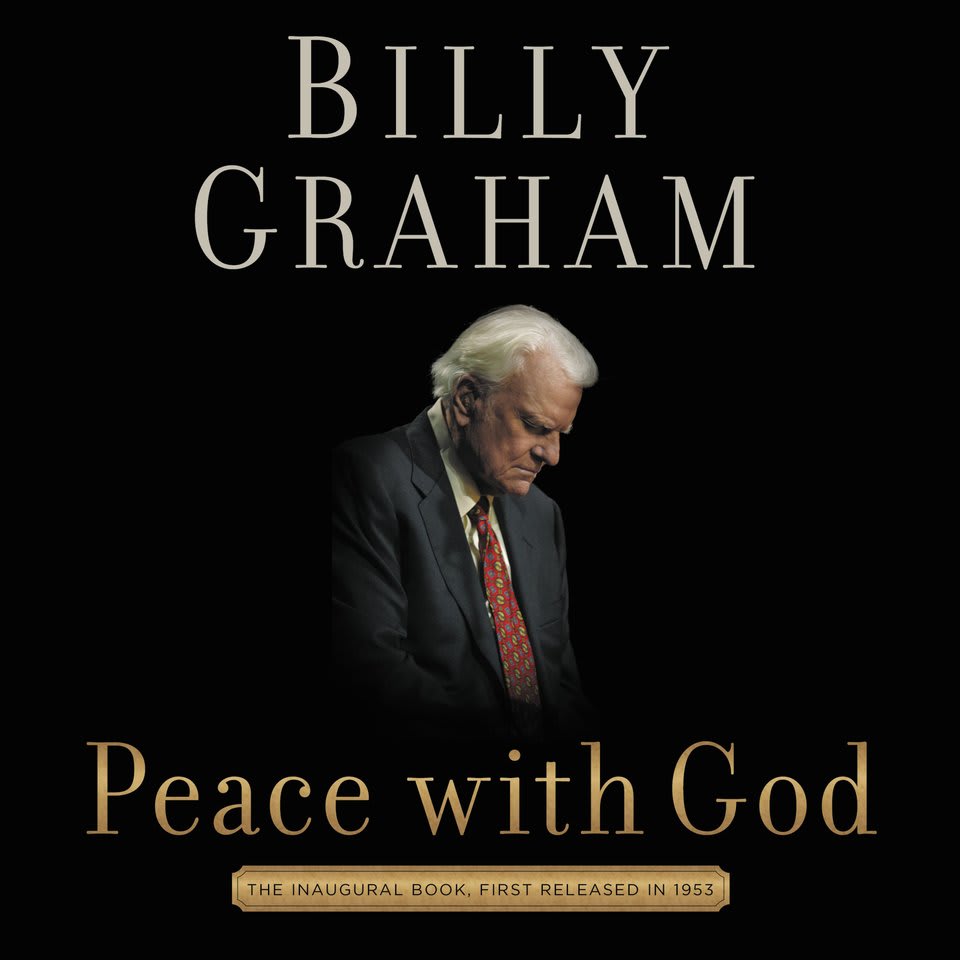 Peace with God
The Secret of Happiness
Peace with God
The Secret of Happiness
Are you feeling weighed down by stress, heartache, or longing? You're not alone — and this audiobook may give you the calm you seek. Billy Graham — a world-renowned preacher and one of the most influential modern leaders in Christianity — offers gentle, inspiring reassurances to help you find personal and spiritual peace.
PUBLISHER DESCRIPTION
Billy Graham shares God's gentle, reassuring promise of spiritual calm — of authentic personal peace — amid a personal life wracked with too much stress, too many burdens, too great a heartache.
In Peace with God, Billy Graham asks God to help this book "find its way into the hands and hearts of a lost, confused, and searching world…men, women, and young people everywhere [who] thirst for peace...
Show more