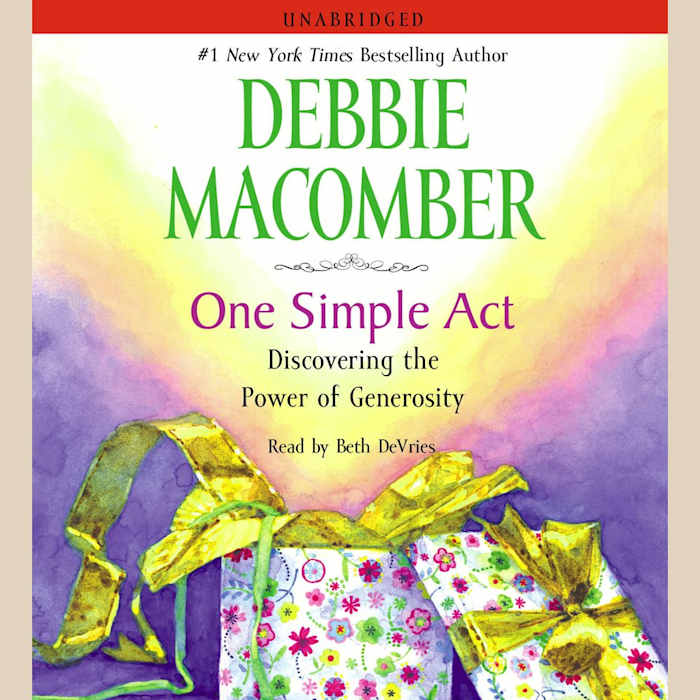 One Simple Act
Discovering the Power of Generosity
One Simple Act
Discovering the Power of Generosity
Want to change the world and hungry for a little inspiration? This listen from a #1 New York Times bestselling author explores how one simple act of generosity can work a miracle — and how the opportunities God presents can guide you toward making a life-changing difference.
PUBLISHER DESCRIPTION

What if you, personally, could make the world a better place…by tomorrow?

Debbie Macomber knows the secret to doing exactly that! In a world that seems too often stingy and grudging, she has witnessed how one simple act of generosity can yield unforeseen miracles.

You are about to discover, through true stories, what happens when we commit intentional acts of generosity. Lives are changed...
Show more