An audiobook you'll love...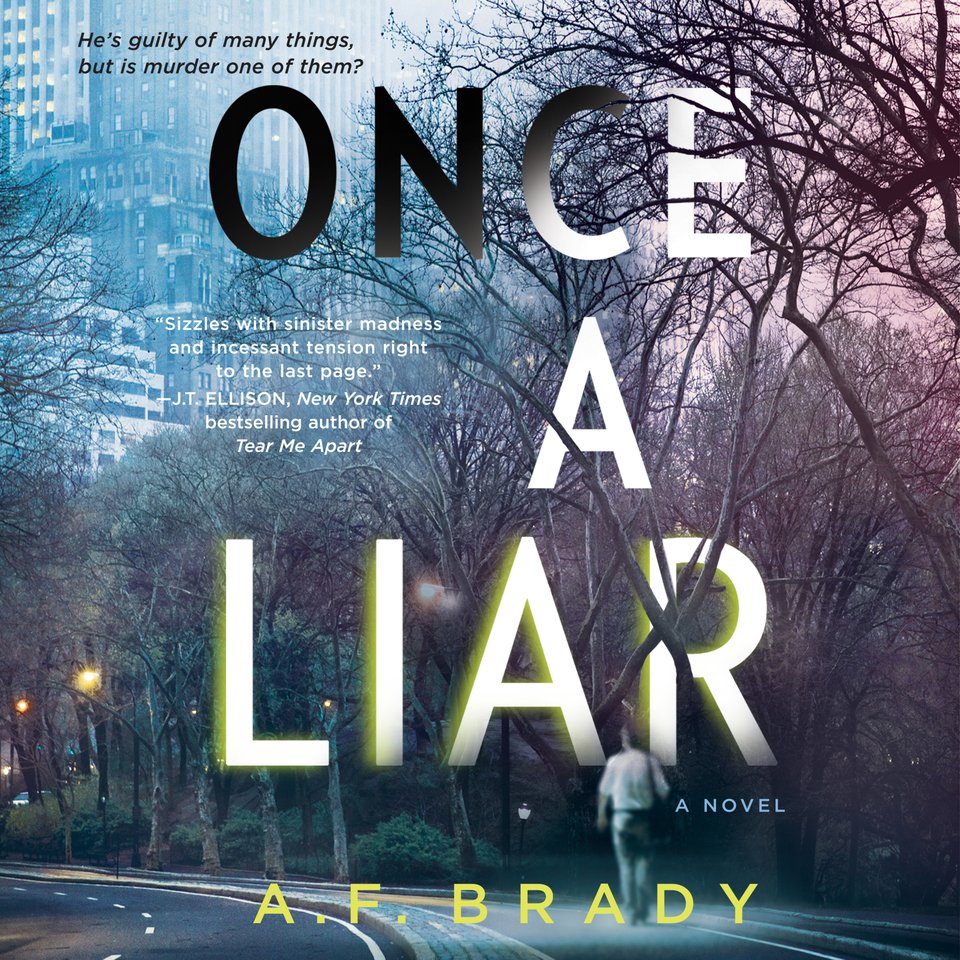 Once a Liar
A Novel
Attorney Peter is charming and successful, but beneath the surface he's a remorseless sociopath. And when he's accused of a murder he didn't commit, Peter is faced with the difficult task of proving his own innocence — despite the mounting evidence. "Sizzles with sinister madness and incessant tension right to the last page" (New York Times bestselling author J.T. Ellison).
PUBLISHER DESCRIPTION
In this electrifying psychological thriller, a high-powered sociopath meets his reckoning when he's accused of the brutal murder of his mistress.
Did he kill Charlie Doyle? And if he didn't…who did?
Peter Caine, a cutthroat Manhattan defense attorney, worked ruthlessly to become the best at his job. On the surface, he is charming and handsome, but inside he is cold and heartless. He fights...
Show more