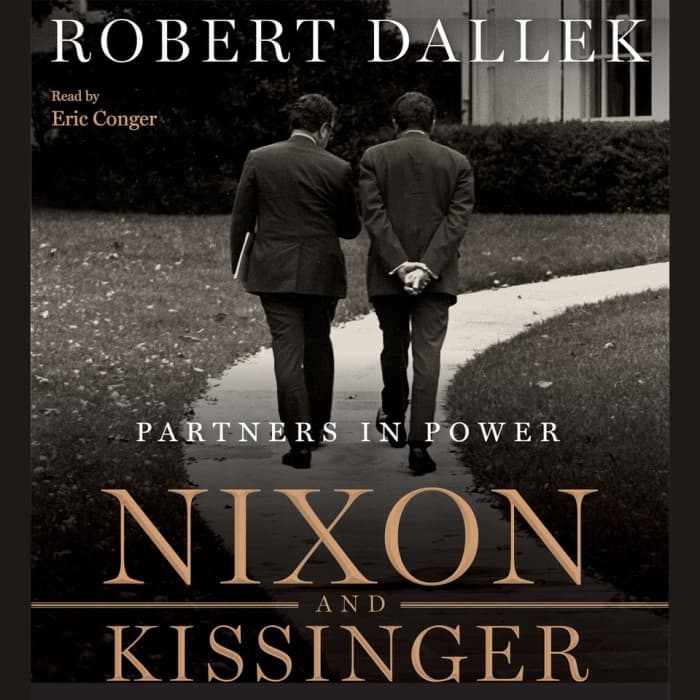 Nixon and Kissinger
President Richard Nixon and his secretary of state, Henry Kissinger, went head-to-head as powerful leaders in foreign policy — and competitive rivals. This abridged listen that's "read with precision" (Publishers Weekly) offers a study of their complex relationship and influence.
PUBLISHER DESCRIPTION
More than thirty years after working side by side in the White House, Richard Nixon and Henry Kissinger still stand as two of the most compelling, contradictory, and powerful leaders in America in the second half of the twentieth century. Both were largely self-made men, brimming with ambition, driven by their own inner demons, and often ruthless in pursuit of their goals. From January 1969 to...
Show more