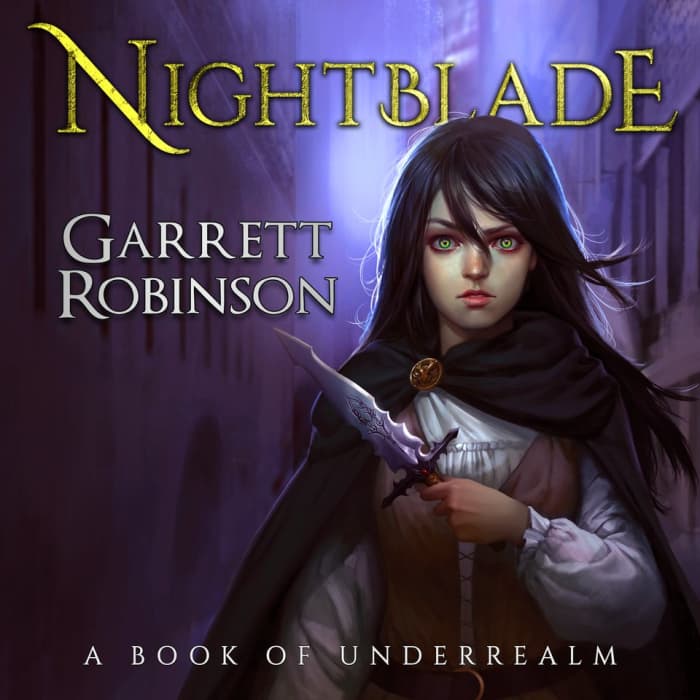 Nightblade
A Book of Underrealm
Nightblade
A Book of Underrealm
In a world of dark magic, Loren dreams of becoming an infamous thief. But when she steals from the wrong family, she unknowingly sets off a chain of events that could lead to a shattering war… An intriguing fantasy from "an excellent writer" according to New York Times bestselling author Hank Green.
PUBLISHER DESCRIPTION
Loren's dagger holds incredible power—but something keeps her from using it.

Loren dreams of escaping her cruel parents and becoming a great thief: Nightblade, a warrior of darkness and a champion of the light. Following the fugitive sorcerer Xain out of her forest home, she wears a stolen noble's cloak of fine black cloth and carries a dagger the world has not seen in centuries—a blade that can...
Show more