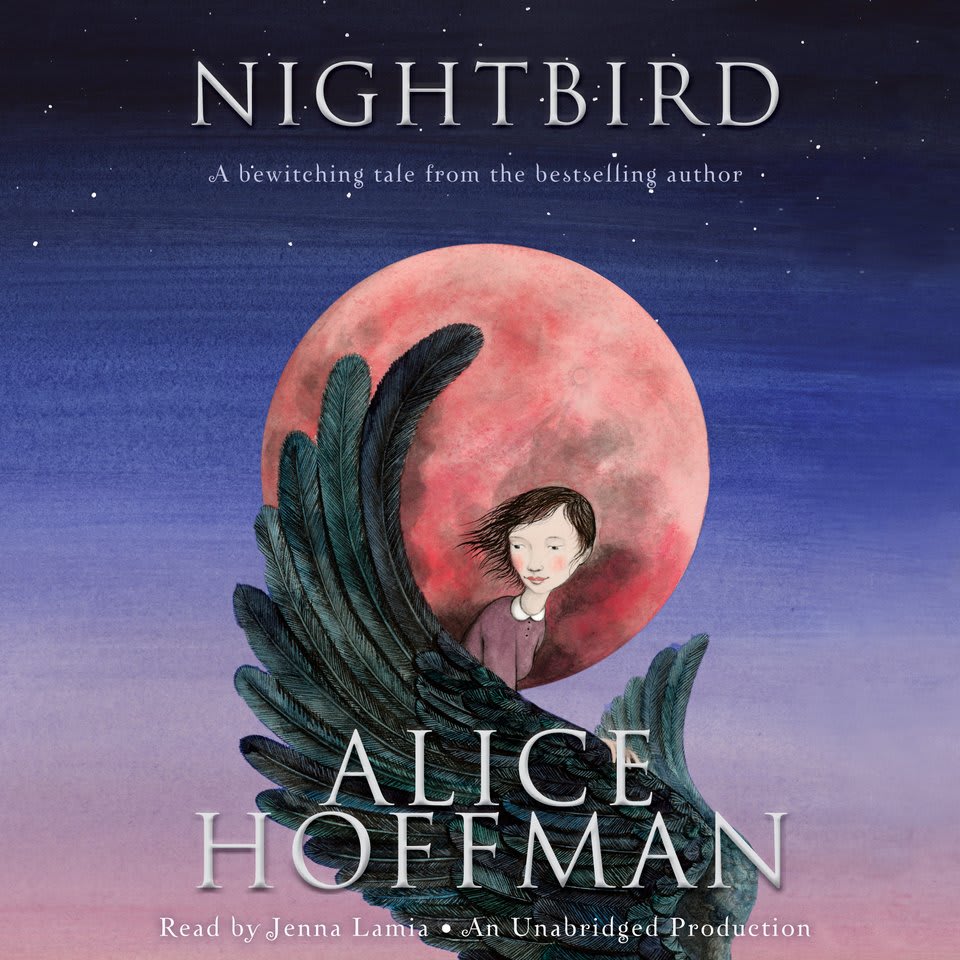 Nightbird
A magical middle grade tale — from the author of Practical Magic — that Kirkus Reviews called "irresistible." When a new family moves into town, Twig finally has a chance to break the witch's curse that's given her older brother wings. Read by an Earphones Award–winning narrator whose "performance conveys the mystery and beauty in this tale" (AudioFile).
PUBLISHER DESCRIPTION
Bestselling author Alice Hoffman's bewitching Nightbird is perfect for ages 10-13: love and friendship empower a lonely girl to embrace her uniqueness and discover her strengths.
Twig lives in Sidwell, where people whisper that fairy tales are real. After all, her town is rumored to hide a monster. And two hundred years ago, a witch placed a curse on Twig's family that was meant to last forever....
Show more