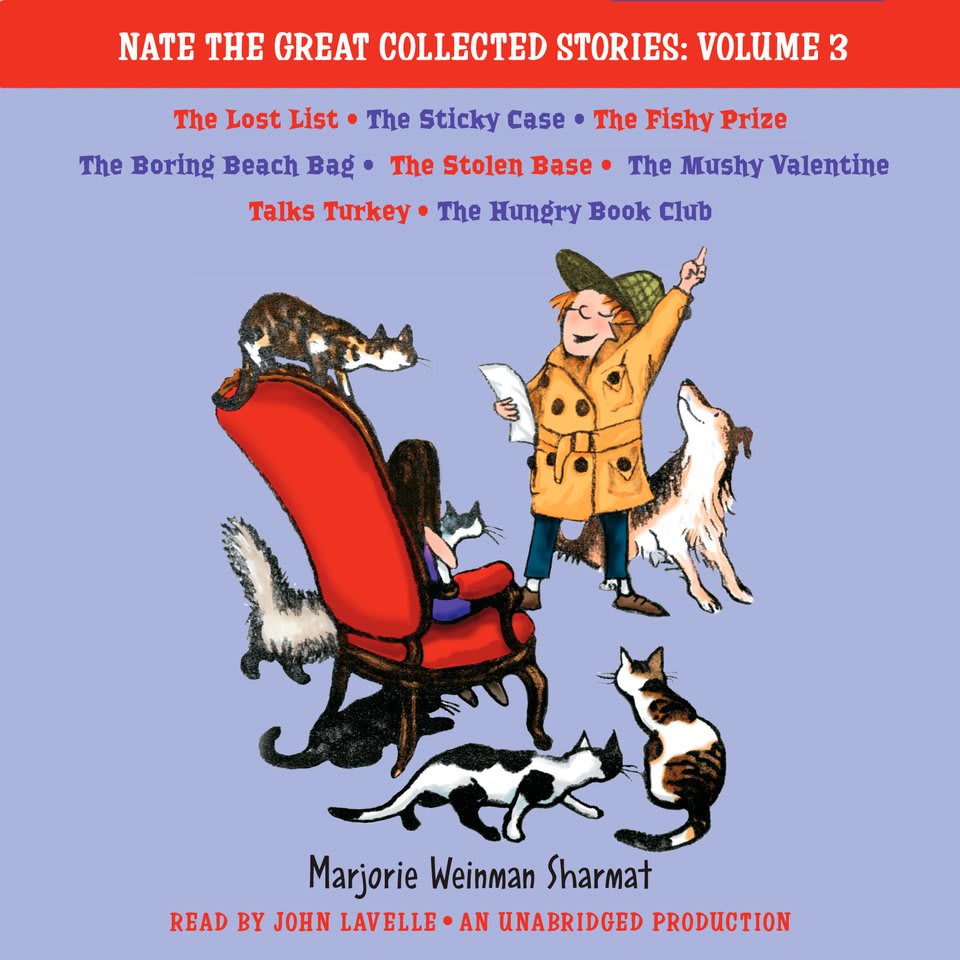 Nate the Great More Collected Stories
Lost List; Sticky Case; Fishy Prize; Boring Beach Bag; Stolen Base; Mushy Valentine; Talks Turkey; Hungry Book Club
Nate the Great More Collected Stories
Lost List; Sticky Case; Fishy Prize; Boring Beach Bag; Stolen Base; Mushy Valentine; Talks Turkey; Hungry Book Club
Move aside, Sherlock Holmes — everyone knows the world's best detective is Nate the Great! Join young Nate and his trusty canine sidekick, Sludge, as they solve eight cases in this delightful collection from the classic series. The perfect audiobook for a long car ride with a budding gumshoe!
PUBLISHER DESCRIPTION
Lost List
When Nate's friend Claude's grocery list is lost, Nate sets out to find it before lunch.

Sticky Case
A stegosaurus stamp belonging to Nate's friend Claude disappears, and the indomitable Nate the Great is called in on the case.

Fishy Prize
When the prize for the smartest pet contest disappears, it's up to Nate and his dog, Sludge, to find the prize.

Boring Beach Bag
Oliver's boring blue...
Show more