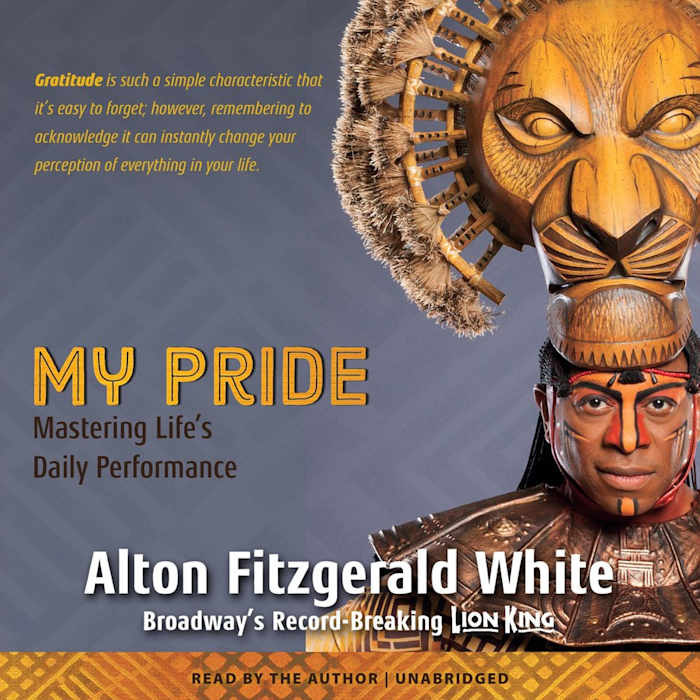 My Pride
Mastering Life's Daily Performance
My Pride
Mastering Life's Daily Performance
With his "irresistible, honey-toned vocal quality," the longest-running Mufasa in the history of Broadway musical The Lion King offers "a delightful and beautiful narration" (AudioFile) as he shares his story and inspiring advice about preparation, purpose — and, of course, pride.
PUBLISHER DESCRIPTION
Drawing on his own life and career and the rich lore of The Lion King, Alton Fitzgerald White, Broadway's longest-running "King," delivers his message of service-taking responsibility for and deriving happiness from commonplace achievements-as a philosophy that anyone can get through each day with satisfaction, pride, and a sense of accomplishment.
If you've ever wondered how an actor can...
Show more