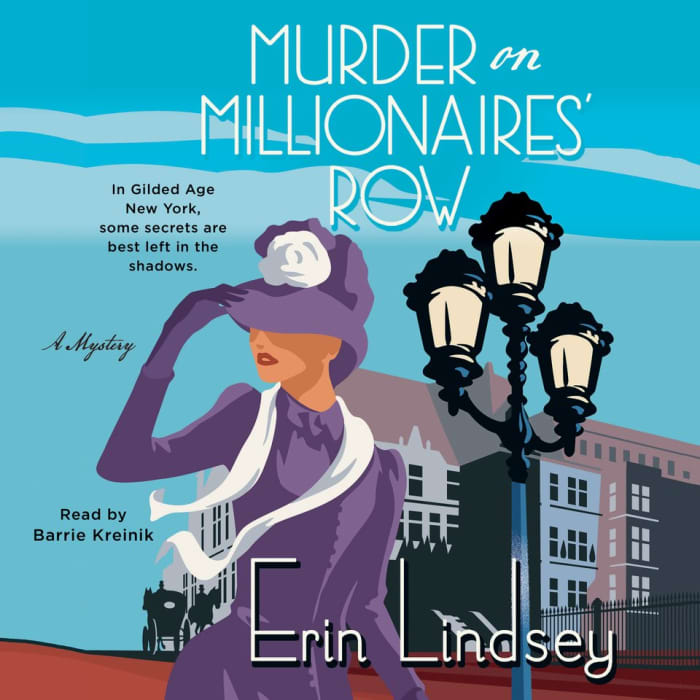 Murder on Millionaires' Row
A Mystery
Murder on Millionaires' Row
A Mystery
Rose Gallagher is happy to spend her days sweeping the floors of Mr. Thomas Wiltshire's Fifth Avenue brownstone — but when her employer vanishes without a trace, this plucky maid has no choice but to trade in housekeeping for sleuthing! "Highly recommended" by Library Journal, this sparkling mystery is sure to leave listeners clamoring for more.
PUBLISHER DESCRIPTION
In Murder on Millionaires' Row, Erin Lindsey's debut historical mystery, a daring housemaid searches Gilded Age Manhattan for her missing employer and finds a hidden world of magic, ghosts, romance, and Pinkerton detectives.
Rose Gallagher might dream of bigger things, but she's content enough with her life as a housemaid. After all, it's not every girl from Five Points who gets to spend her...
Show more