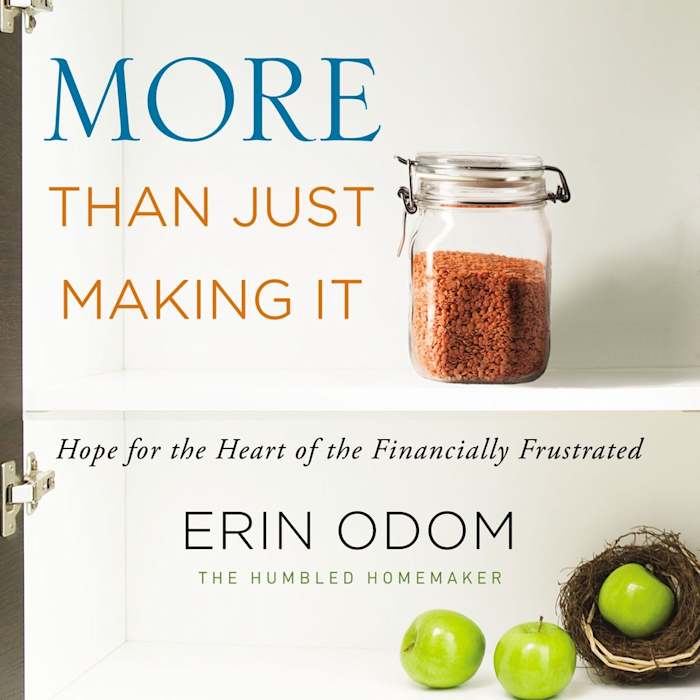 More Than Just Making It
Hope for the Heart of the Financially Frustrated
More Than Just Making It
Hope for the Heart of the Financially Frustrated
Take control of your money and imagine your life at its best! Follow one woman's story of financial struggle — and how she and her family prevailed with the help of faith in God. This "thought-provoking and inspiring" book is "filled with brutal honesty and a much needed perspective" (New York Times bestselling author Ruth Soukup).
PUBLISHER DESCRIPTION
When you're trapped in a cycle of financial frustration, and you feel like you've tried everything only to end up with more month than money yet again, More Than Just Making It is your promise and pathway to thriving again.
Take it from someone who's been there. Erin Odom grew up in the private schools and neatly manicured lawns of Upper Middle Class America, but was thrown into low-income...
Show more