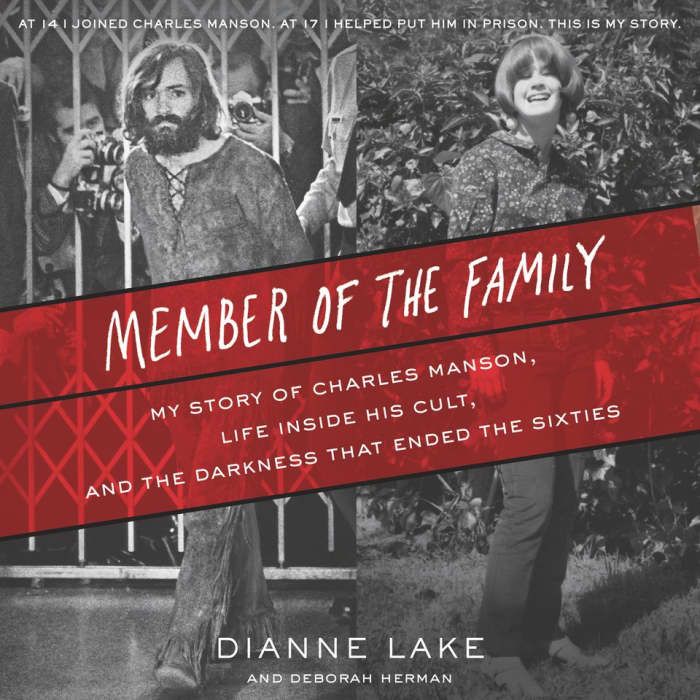 Member of the Family
My Story of Charles Manson, Life Inside His Cult, and the Darkness that Ended the Sixties
Member of the Family
My Story of Charles Manson, Life Inside His Cult, and the Darkness that Ended the Sixties
In this poignant audiobook, Dianne Lake reveals how she became the youngest member of Charles Manson's Family as a young teen — and how she later joined the prosecution's case against him. "Disturbing, courageous… A moving, intense insider's view of the cult of Manson" (Publishers Weekly).
PUBLISHER DESCRIPTION
In this poignant and disturbing memoir of lost innocence, coercion, survival, and healing, Dianne Lake chronicles her years with Charles Manson, revealing for the first time how she became the youngest member of his Family and offering new insights into one of the twentieth century's most notorious criminals and life as one of his "girls."
At age fourteen Dianne Lake—with little more than a note...
Show more