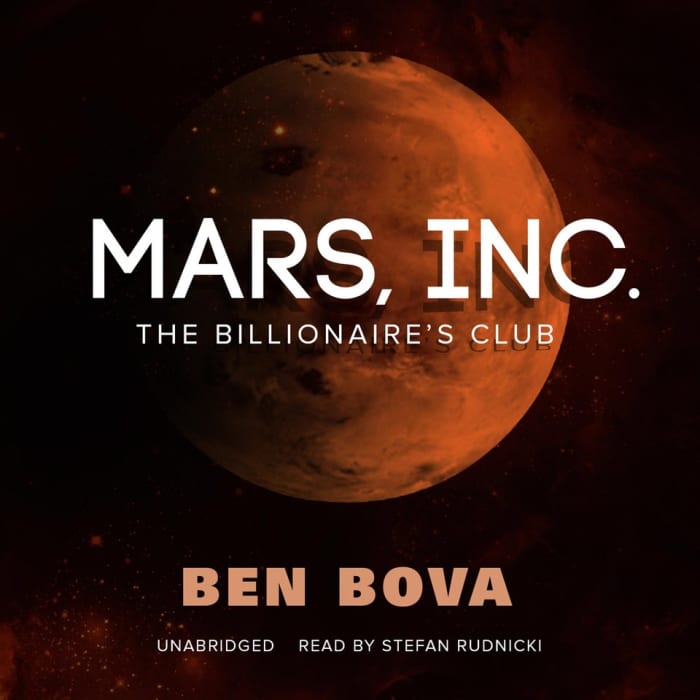 Mars, Inc.
The Billionaire's Club
Mars, Inc.
The Billionaire's Club
We're ditching Elon Musk and letting this six-time Hugo Award–winning author take us on a spectacular journey into the stars… Billionaire Art Thrasher is determined to put a human on Mars. And to make his wild dream a reality, he'll have to contend with schemers, play the game of politics, and even put his life on the line.
PUBLISHER DESCRIPTION
Bova, a six-time Hugo Award winner and past president of the National Space Society, returns to his most popular and bestselling subject: the quest for Mars!
How do you get to the Red Planet? Not via a benighted government program trapped in red tape and bound by budget constrictions, that's for sure. No, what it will take is a helping of adventure, science, corporate power plays, a generous...
Show more