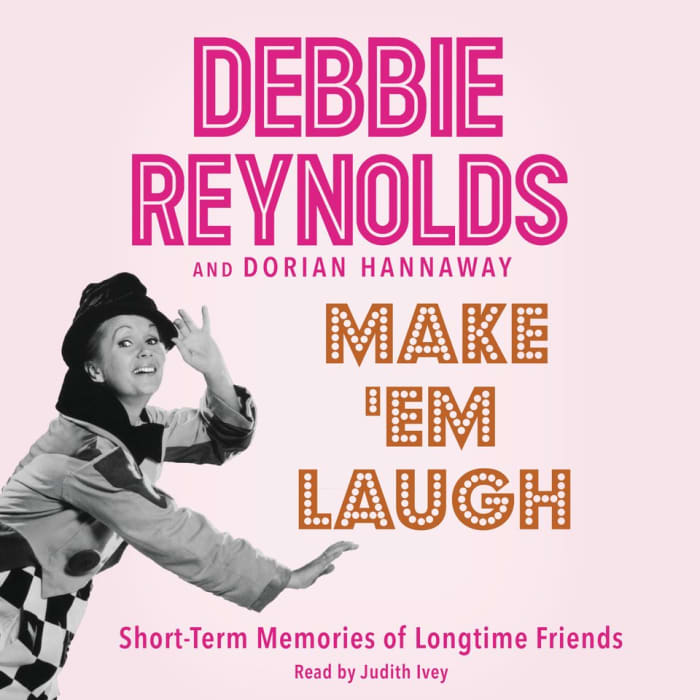 Make 'Em Laugh
Short-Term Memories of Longtime Friends
Make 'Em Laugh
Short-Term Memories of Longtime Friends
Celebrate the late, dearly loved Debbie Reynolds by listening to this hilarious and heartwarming audio edition of her memoir. "Anecdotes, chats, and reminiscences abound, deftly written both for the earbuds and the page… This is a delightful romp. Don't miss the experience" (AudioFile).
PUBLISHER DESCRIPTION
The beloved Hollywood star and New York Times bestselling author of Unsinkable continues her intimate chat with fans in this entertaining collection of anecdotes, stories, jokes, and random musings from a woman who has seen it all-and done most of it.
From her acclaimed performances to her headline-making divorce from Eddie Fisher, raising a famous daughter to hitting the road with a successful...
Show more