An audiobook you'll love...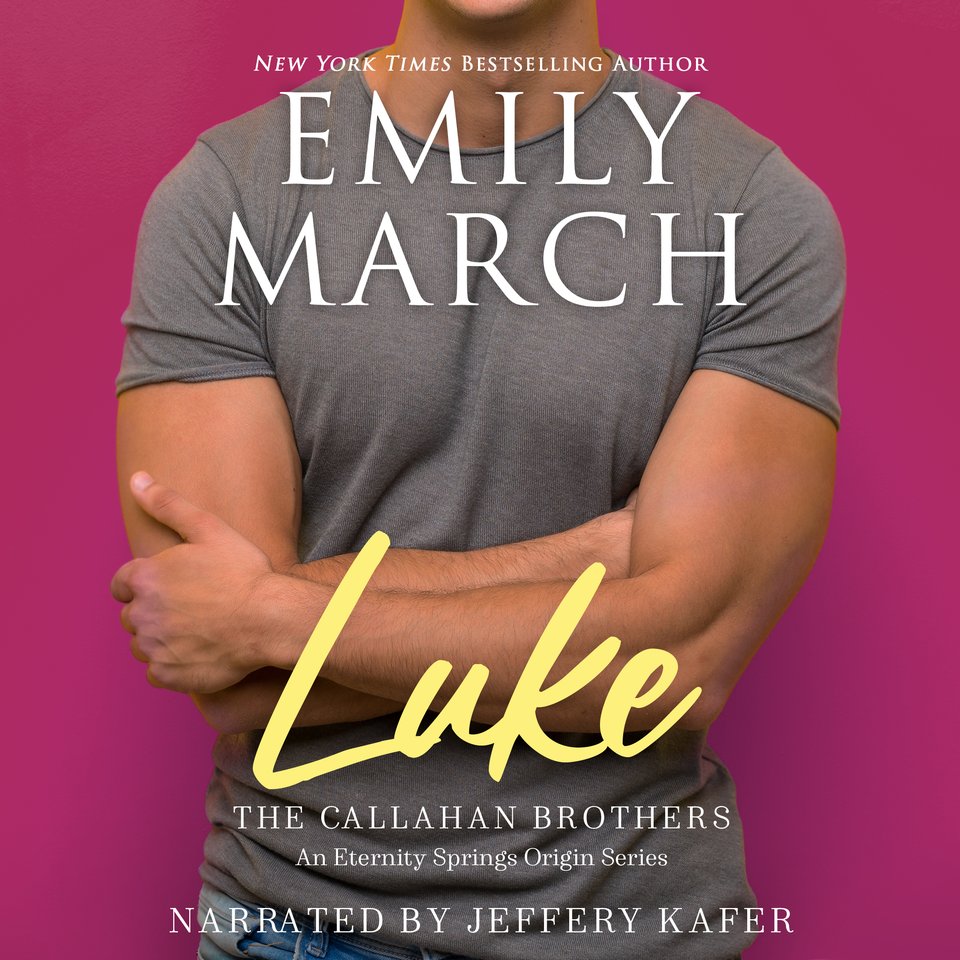 LUKE—The Callahan Brothers
LUKE—The Callahan Brothers
From a New York Times bestselling author: Federal agent and former bad-boy Luke Callahan just wants to get away and take a relaxing trip with his brothers. But nothing's ever easy, and things are about to heat up between Luke and Maddie Kincaid — a gorgeous stowaway who just happens to have a couple of murderers on her trail…
PUBLISHER DESCRIPTION
They are the Bad Boys of Brazos Bend—Matthew, Mark, Luke, and John Callahan.
New York Times, USA Today, and Publishers Weekly bestselling author Emily March invites readers to Brazos Bend, the small hometown of the Callahan brothers snuggled deep in the heart of Texas.
DEA agent Luke Callahan has suffered one loss too many and a fishing trip with his brothers is just what his broken spirit needs...
Show more