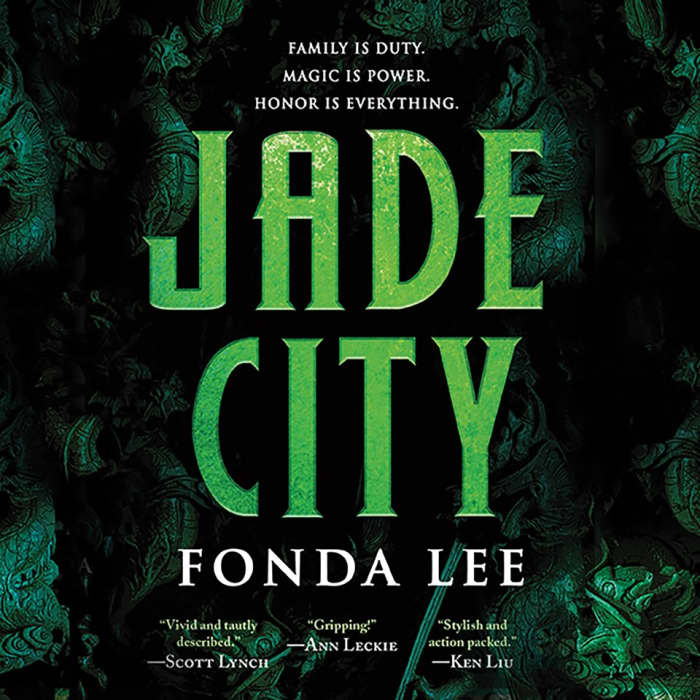 Jade City
"Instantly absorbing" (NPR): On a bustling enchanted island, jade is the lifeblood — and for some, the key to an ancient magic. But what lengths will two warring families go to preserve their power? "The listener will be blown away" (AudioFile) by this 2019 Audie Award finalist and World Fantasy Award winner!
PUBLISHER DESCRIPTION
Award-winning author Fonda Lee explodes onto the adult fantasy scene with Jade City, an epic saga reminiscent of The Godfather with magic and kungfu, set in an Asia-inspired fantasy metropolis.
FAMILY IS DUTY. MAGIC IS POWER. HONOR IS EVERYTHING.
Jade is the lifeblood of the island of Kekon. It has been mined, traded, stolen, and killed for — and for centuries, honorable Green Bone warriors like...
Show more