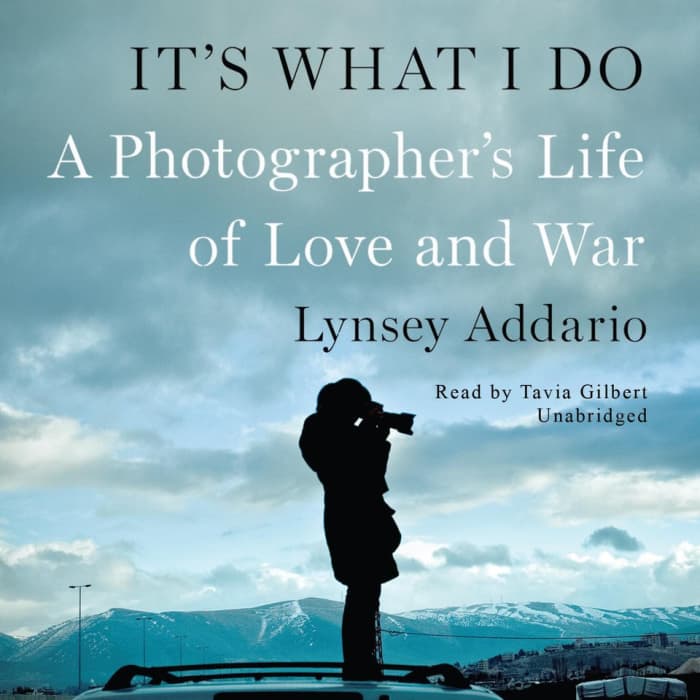 It's What I Do
A Photographer's Life of Love and War
It's What I Do
A Photographer's Life of Love and War
In this Earphones Award winner, a noted photojournalist recounts her life on the front lines — from documenting the invasion of Iraq to being held hostage in war-torn Libya. With "an authentic and thoughtful performance" from a narrator who "brings the appropriate heart-pumping fear to the listener" (AudioFile).
PUBLISHER DESCRIPTION
MacArthur Genius Grant winner Lynsey Addario's relentless pursuit of complex truths drive this heart-pounding and inspirational memoir of a photographer's life.
Lynsey Addario was just finding her way as a young photographer when the events of September 11, 2001, changed the world. One of the few photojournalists with experience in Afghanistan, she gets the call to return and cover the American...
Show more